Are you tired of struggling with your traditional mixers and grinders when preparing Indian dishes?
Do you want to elevate your cooking game and create smooth, authentic textures for your curries, chutneys, and masalas?
I have good news - all the resource you need to know about blenders is right here!
A blender is more important than a food processor when it comes to an Indian kitchen.
That's because sometimes you deal with tough ingredients in small quantities and sometimes you have dry and wet ingredients in larger quantities. With the right blender, you can grind spices, blend batters, puree vegetables, and even make fresh chutneys in just minutes.
Investing in a blender with a powerful motor instead of standard blenders goes a long way in creating great Indian recipes.
I share my personal experiences with blenders, and I hope that all the home cooks out there will be able to make a good choice with this information.
Jump to:
Why Choose a Blender for Indian Cooking?
Indian cuisine is known for its rich flavors and textures. A key element of creating best results is grinding ingredients to a fine consistency.
Traditional mixers and grinders can be time-consuming messy and often result in uneven textures.
A blender, on the other hand, is designed specifically to produce smooth and consistent blends.
Blenders also come with various speed settings that make it easier to blend soft or hard ingredients, depending on your recipe.
This feature is particularly useful when grinding spices, where a high-speed setting is needed for hard spices like coriander seeds and a low-speed setting for soft ingredients like ginger.
What to Look for in a Blender for Indian Cooking
When choosing the best blender for Indian cooking, there are several factors to consider. Here are some key features that you should look out for:
Power and motor strength
The power and motor strength of a blender determines its ability to grind hard ingredients, such as whole spices. A powerful blender will also be able to make smooth batters and chutneys without any chunks or lumps.
For Indian cooking, I recommend choosing a blender with at least 1000 watts of power and a strong motor to get excellent performance.
Blade quality
Blender blades are responsible for chopping and grinding ingredients, so it's essential to choose one with high-quality blades.
Stainless steel blades are durable and can handle hard spices, while serrated blades are better for crushing ice.
Look for a blender with sturdy and sharp blades that can handle all your Indian cooking needs.
Jar capacity
The size of the jar or container also plays a crucial role in choosing the right blender for Indian cooking.
Depending on your family size and cooking needs, you can choose from different jar capacities available in blenders.
For small families or single individuals, a 32-ounce jar is sufficient to prepare batter, while larger families may need a large capacity jar like a 64-ounce jar.
Consider your usage and storage space when selecting the appropriate jar capacity.
Design and durability
A durable blender is a great addition to any kitchen. Blenders with sturdy construction, such as stainless steel jars, can withstand daily use and last longer.
Additionally, consider the design of the blender – features like a wide base and non-slip rubber feet provide stability and prevent spills during blending.
The best blender for Indian cooking in the USA
With so many options available, searching for the best blender for Indian cooking can be overwhelming. To help you narrow down your search, here are our top picks for blenders that are perfect for creating authentic Indian dishes and have an affordable price tag:
Vitamix E310 Explorian Blender – This powerful blender has a 1380-watt motor and stainless steel blades that can grind even the toughest of ingredients. It also has a self-cleaning feature, making it convenient for daily use. It comes with a handy plunger that helps ensure an even blend every time. I find the Vitamix blender as the ideal choice if you have a need for preparing dosa batter.
NutriBullet Blender – With a 600-watt motor and high-quality blades, this blender is perfect for grinding dry ingredients like spices and blending batters. Its design also allows you to make single-serving portions, making it ideal for quick chutney recipes.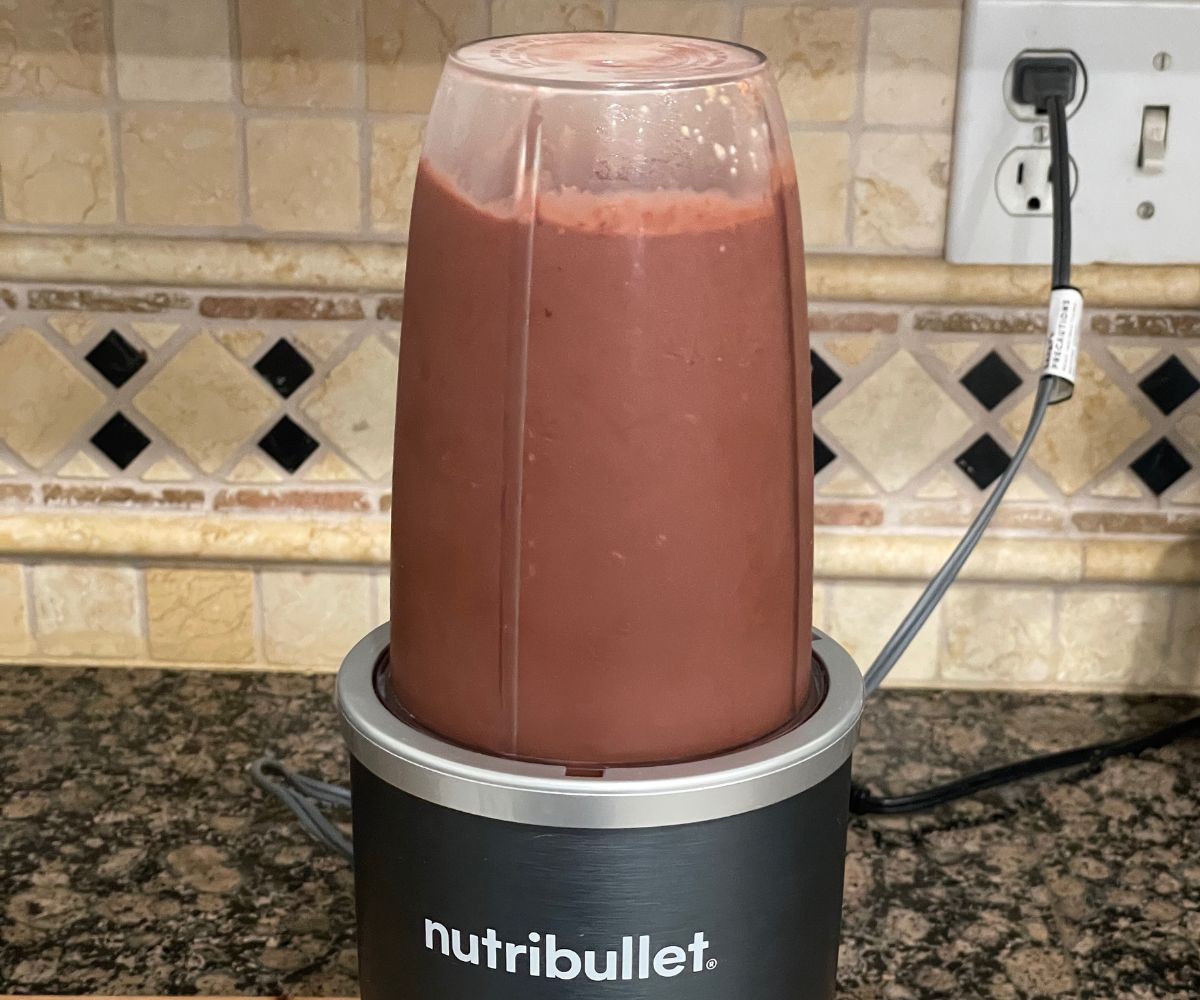 I find this to be the best model for single-serving recipes. I used this blender to make smoothies, like cucumber pineapple smoothie, cherry chocolate smoothie, and many chutney recipes like tomato chutney and capsicum chutney.
Ninja Professional Countertop Blender – This blender has a 1000-watt motor and six sharp blades, making it perfect for creating smooth batters and crushing ice.
It also has multiple speed settings, making it versatile for all Indian cooking needs. It does not occupy too much counterspace either.
Blendtec Classic 575 Blender – With a 1560-watt motor and stainless steel blades, this blender can handle any grinding task with ease.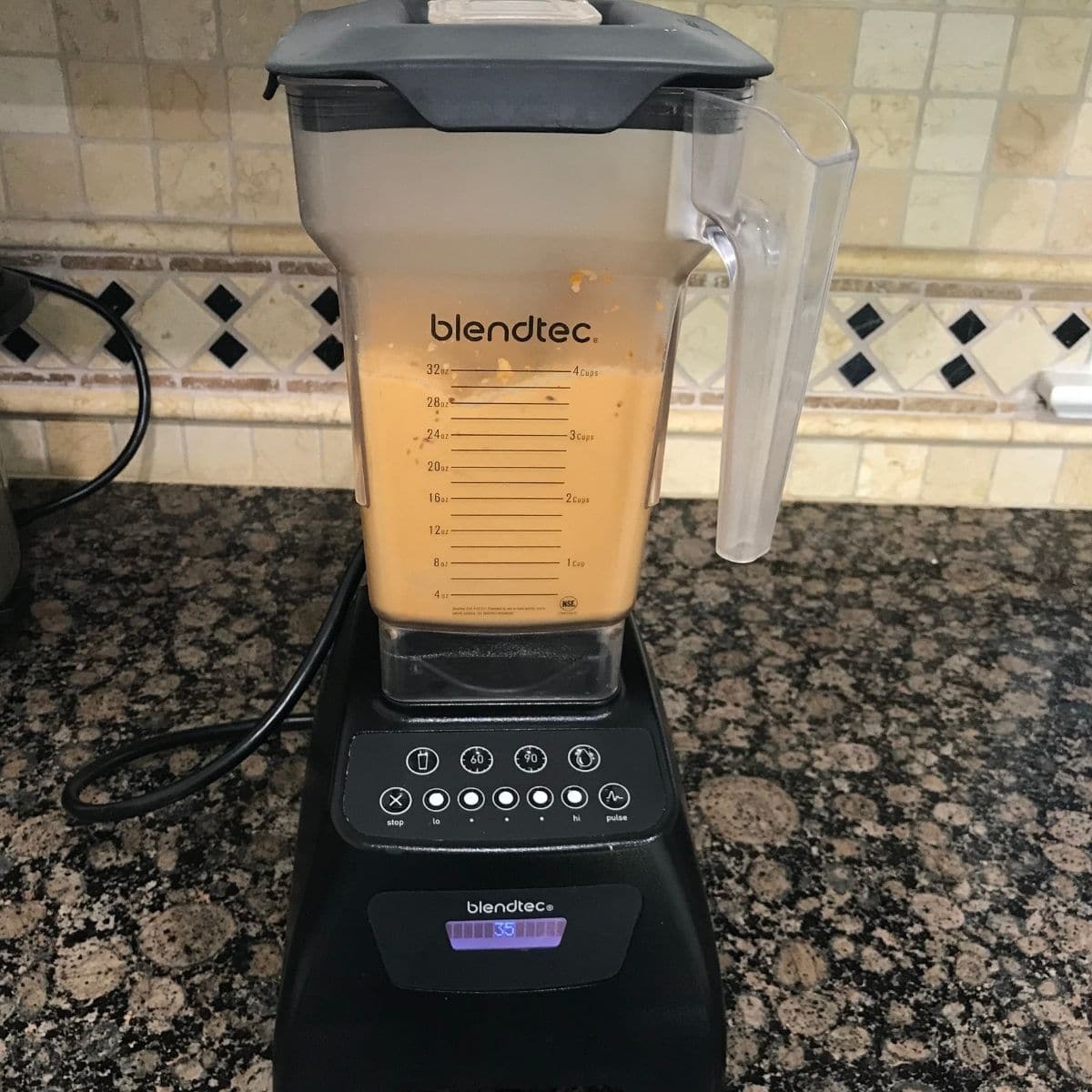 It also has an LCD screen with pre-programmed settings for different recipes, making it convenient.
This is my favorite blender I use this daily to prepare dosa batter, curry recipes, and blend nuts to make milk and yogurt. I consider it as the best model for the price range.
KitchenAid K400 Variable Speed Blender – This versatile blender comes with a 1200-watt motor and stainless steel blades that make smooth batters, purees, and even soups. It also has a unique diamond blending system for consistent results.
Electric Immersion Hand Blender – This compact and portable blender is perfect for creating small batches of chutneys, dips, or purees. It comes with a 225-watt motor and interchangeable blades for different tasks.
Hand blenders, also known as immersion blenders, are another popular option for Indian cooking.
These compact and easy-to-use blenders can be used directly in a pot or bowl to blend soups, sauces, and baby foods.  
They offer the best way to prepare lassi or creamy chutneys.
Tips for maintaining your blender
Keeping your blender in pristine condition is crucial for its longevity and functionality. Here are a few maintenance tips to help you get the most out of your blender:
Clean After Each Use - Always clean your blender immediately after using it to prevent food particles from drying and sticking. Most blenders come with a self-cleaning feature. Simply add a bit of dish soap and warm water, run the blender for a minute, and rinse.
Hand Wash the Blades - While some blender components are dishwasher safe, it's usually recommended to hand wash the blades to maintain their sharpness. Be careful to avoid injuries.
Dry Before Storing - Ensure all parts are completely dry before reassembling and storing the blender. This will prevent the growth of mold and unpleasant smells.
Regularly Check for Wear and Tear - Inspect your blender regularly for any signs of damage, such as cracks or loose fittings. If you notice any issues, fix them immediately to prevent further damage.
Avoid Overfilling - Ensure you do not exceed the maximum fill line when using your blender. Overfilling can cause leaks and put unnecessary strain on the motor.
Allow the Motor to Rest - If you're blending a tough mixture or using the blender for an extended period, give the motor some time to rest in between to prevent overheating.
Remember, a well-maintained blender not only lasts longer but also delivers better and more consistent results, enhancing your Indian cooking experience.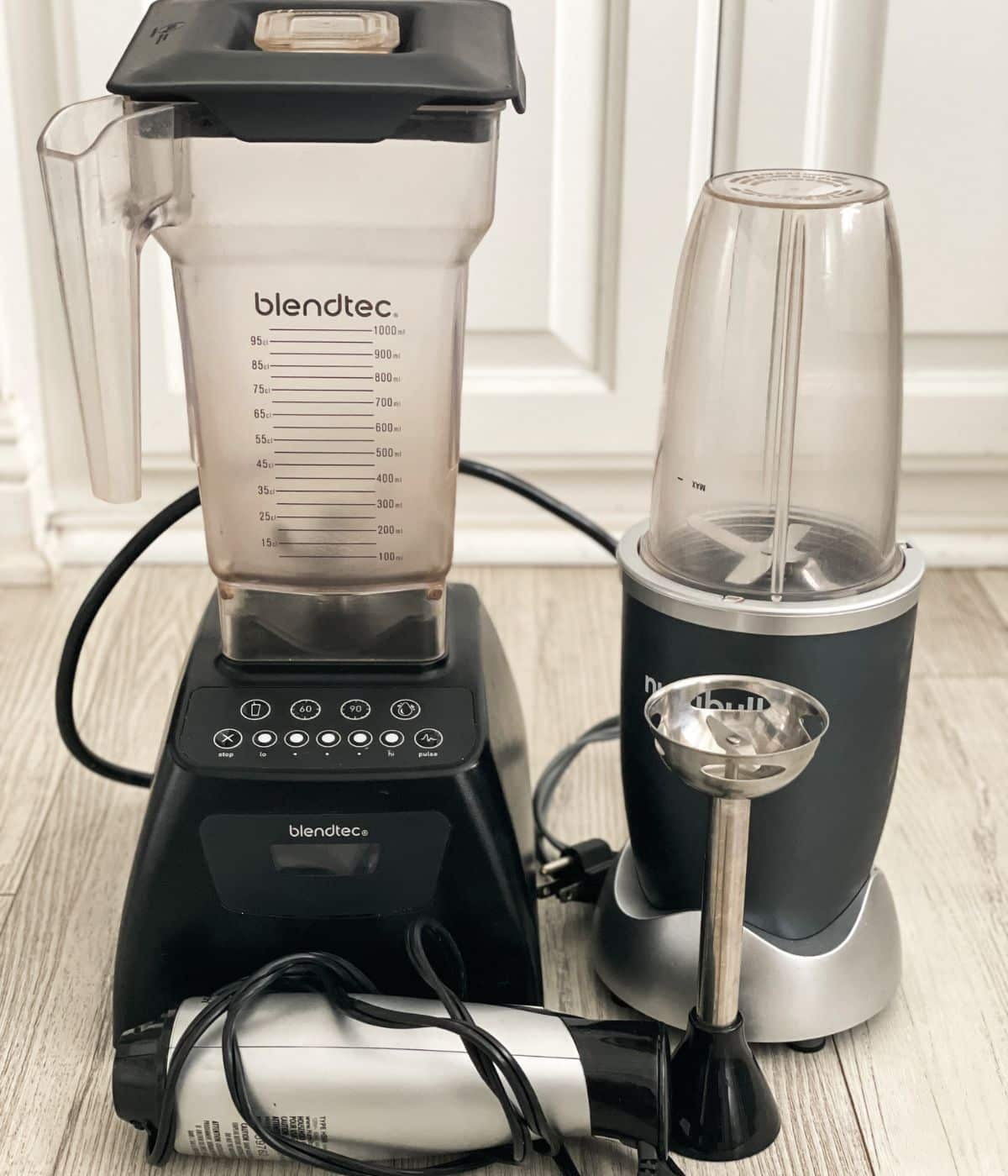 This blender has been a game-changer in my Indian cooking journey.
The robust 1560-watt motor, armed with sturdy stainless steel blades, handles any grinding task with ease.
I frequently use it to grind a variety of spices, and the results are always consistent - finely ground spices that elevate my dishes to another level.
The pre-programmed settings are a boon for those busy days when I don't have the time to monitor the blending process closely. My favorite feature is undoubtedly the LCD screen that provides clear visibility and ensures precision.
I've also tried making dosa batter, blending nuts for milk and yogurt, and the results have been nothing short of excellent.
This blender has proven to be reliable, durable, and an indispensable part of my kitchen.
I have 3 of the 5 blenders mentioned above. They are all are long-lasting, and I have been using them for 5 years or more and they still work as well as new ones.
Follow these tips, and you can also enjoy the benefits of a high-quality blender for Indian cooking in the USA. Happy blending!  
So, these are my top picks for the best blenders for Indian cooking in the USA. Whether you're making smooth batters, grinding spices, or creating flavorful chutneys and dips,
Conclusion
A good blender is an essential tool for any home cook looking to create delicious and authentic Indian food. With the right features like power, blade quality, jar capacity, and durability, you can find the perfect blender for your cooking needs. Consider my top picks when searching for the best blender!
Follow me on social media Facebook, Instagram, and Pinterest.
Just subscribe to my newsletter for more delicious vegan recipes such as this sent directly to your inbox.