Hi! I'm Uma and the cook, writer, and photographer behind the blog Simple Sumptuous Cooking.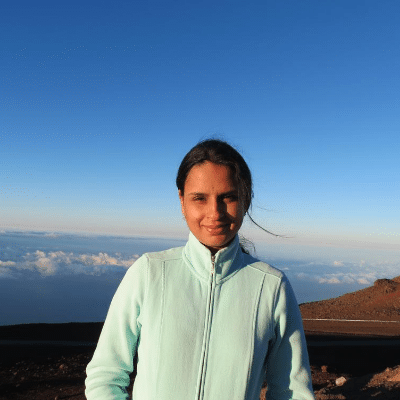 I am an Indian living in California, USA. I was born and raised in Karnataka, India. I grew up in a village where cooking and feeding people was considered a privilege. I learned a lot more than just cooking by watching and helping my mother in the kitchen.
I learned that cooking is also about culture, hygiene, patience, time management, entertainment, and selflessness among many other virtues.
Jump to:
My relationship with food
Cooking has been an adventure for me and it has helped me develop a special relationship with food. When we pay attention to what we eat and where it came from, it takes very little time to realize that there is a lot of animal cruelty in food than we realize. So, I have changed my eating habits to be completely animal-free. Likewise, the recipes that I post also reflect vegan principles.
What's in it for you?
Are you finding cooking to be an arduous endeavor? Are you finding it hard to fit in cooking in your busy schedule? You have come to the right place! At Simple Sumptuous Cooking, I share popular recipes that are simplified so you can prepare a great meal today!
I share vegan recipes from my kitchen to yours. Popular recipes are made simple in a way you can try them and also plan a meal around them.
As a mother of two girls, I know how hectic life can get and how cooking can take a backseat with a full-time job.
Rather than ordering pre-cooked meals, you can learn how to prepare a great meal for yourself and your family for a fraction of the cost of a restaurant meal!
There is a Recipe Index where you can browse all sorts of recipes by category.
More about Uma & the blog
How did you come up with the name?
The Sanskrit word Mrishtanna, which means "best of everything," was suggested to me by my father when I started my blog. I preferred something shorter, so I went with Simple Sumptuous Cooking.
When did you start the blog?
With good support from my husband and kids, I started this blog in 2015 as an earnest attempt to share my passion and spread the hidden joys of cooking. 

What's your blog all about?
My blog is all about sharing vegan recipes that are easy to follow yet produce sumptuous results! I also share tips on how to make cooking simpler so you can enjoy the process.
What's your favorite thing to cook?
I love cooking curries and rice dishes from scratch. I also enjoy baking cakes and cookies.

What's the best thing about being a food blogger?
The best thing about being a food blogger is hearing from my readers who have made my recipes and enjoyed them. It's also great to connect with other food bloggers from all over the world.
What was your motivation for starting a blog?

I started my blog as a way to document my recipes so I could share them with family and friends. I never imagined it would grow into what it is today!

My Recent Cookbook
If you're looking for more Instant Pot recipes, check out my cookbook – Instant Pot IndianVegan Cookbook. It's filled with vegan Indian Instant Pot recipes that are easy to follow yet produce sumptuous results!
Uma's Favorite Recipes
Featured in...
I got interviewed in an Eat Blog Talk podcast - "The place where to create a space for food bloggers to learn and grow as a community". You can listen and read my episode -Use Time Management to Streamline Blogging with Uma
Simple Sumptuous cooking has been featured on Bloglovin, Flipboard, Foodgawker, Parade, and Buzzfeed among others.

Keep in touch
You can also be a part of my growing community of more than 7,000 fellow cooks at my Facebook club "Indian Vegan Recipes". With a close-knit community like this, a great meal idea is just a few clicks away.
Just subscribe to my newsletter for more delicious vegan recipes such as this sent directly to your inbox.
Thank you.
Uma Raghupathi