Hi! I'm Uma and the cook, writer, and photographer behind the blog Simple Sumptuous Cooking.
I am an Indian living in California, USA. I was born and raised in Karnataka, India. I grew up in a village where cooking and feeding people was considered a privilege. I learned a lot more than just cooking by watching and helping my mother in the kitchen. I learned that cooking is also about culture, hygiene, patience, time management, entertainment, and selflessness among many other virtues.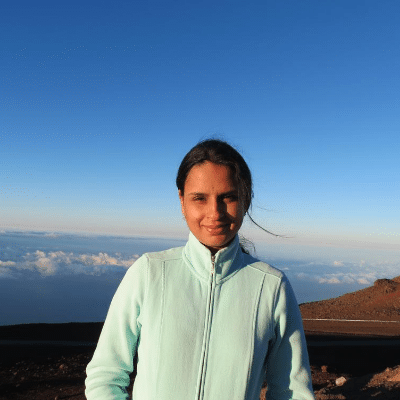 Fast forward fifteen years, and I appreciate cooking even more like a homemaker and a mother of two. Although raising kids can be a blissful experience, I found that juggling activities around kids and also preparing a wholesome meal for a family is quite challenging!
I did figure out a way eventually and I realized there are a lot more people that are fighting the same battle as I did. So I thought why not lend a helping hand by making the cooking part simpler for all of us.
With good support from my husband and kids, I started this blog in 2015 as an earnest attempt to share my passion and spread the hidden joys of cooking.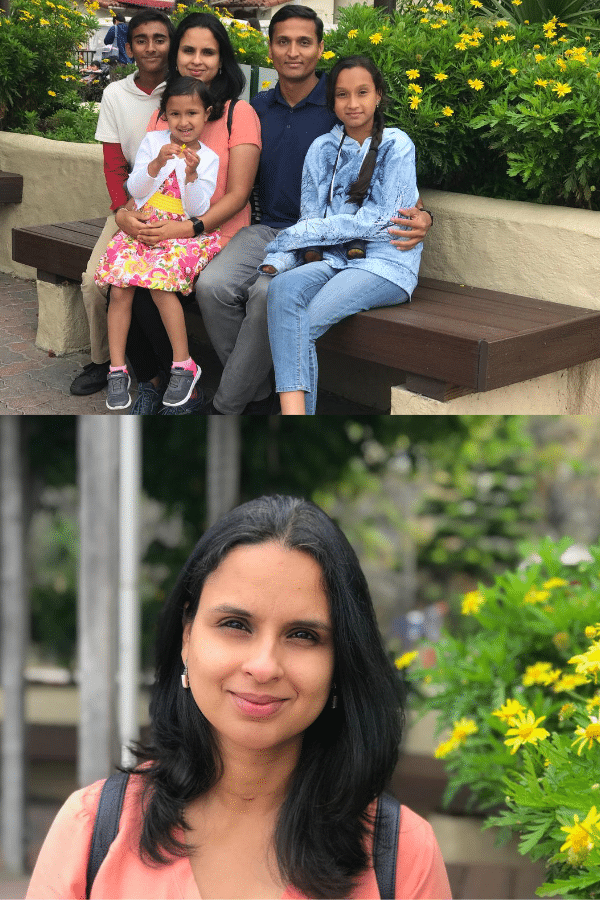 "Mrishtanna" means "Sumptuous " in Sanskrit and I intend to show how you can learn the elements of a sumptuous meal one dish at a time. Some of these recipes typically don't even make it to the internet. There are several healthy, simple, and delicious recipes that are never made popular. Some dishes can be improved with a few subtle changes to ingredients or procedures. I hope to bring them to your kitchen and table.
Most of my recipes are listed in a series of easy-to-follow steps along with pictures. If you wish to see more details or have any questions, please feel free to send me a message and I will address it.
My relationship with food
Cooking has been an adventure for me and it has helped me develop a special relationship with food. When we pay attention to what we eat and where it came from, it takes very little time to realize that there is a lot of animal cruelty in food than we realize. So, I have changed my eating habits to be completely animal-free. Likewise, the recipes that I post also reflect vegan principles.
Check out my vegan desserts recipes below
What's in it for you?
Are you finding cooking to be an arduous endeavor? Are you finding it hard to fit in cooking in your busy schedule? You have come to the right place! At Simple Sumptuous Cooking, I share popular recipes that are simplified so you can prepare a great meal today!
I share vegan recipes from my kitchen to yours. Popular recipes made simple in a way you can try them and also plan a meal around them. As a mother of two girls, I know how hectic life can get and how cooking can take a backseat with a full-time job.
Rather than ordering pre-cooked meals, you can learn how to prepare a great meal for yourself and your family for a fraction of the cost of a restaurant meal!
There is a Recipe Index where you can browse all sorts of recipes by category.
Featured in...
I got interviewed in an Eat Blog Talk podcast - "The place where to create a space for food bloggers to learn and grow as a community". You can listen and read my episode -Use Time Management to Streamline Blogging with Uma
Simple Sumptuous cooking has been featured with Bloglovin, Flipboard, Foodgawker, Parade, and Buzzfeed among others.

Keep in touch
You can also be a part of my growing community of more than 7,000 fellow cooks at my Facebook club "Indian Vegan Recipes". With a close-knit community like this, a great meal idea is just a few clicks away.
Just subscribe to my newsletter for more delicious vegan recipes such as this sent directly to your inbox.
Thank you.
Uma Raghupathi