If you are looking for Instant pot vegan rice recipes, then you have come to the right place!
Today, I am sharing 30 Instant Pot Rice Recipes that you can prepare with an Instant Pot. Recipes that will blow your mind and open up several options for dinner time! Find the one that interests you the most and try it today!
Jump to:
I had the best time rounding up these Instant Pot Vegan Rice recipes and each one of them stands up to the taste and freshness that I look for, in a recipe. I turned to all my blogger friends around the web to contribute to this post and ended up with this impressive collection.
PS: If you are reading this, you already have an Instant Pot or you are looking to buy one. If you are in the market to buy one, I'd suggest that you buy the 6 Qt IP Duo model...
Now let's get to the recipe list...
Instant Pot Indian rice
If you are a fan of Indian rice recipes like I am, here are a few recipes from my blog and a couple more that I handpicked from the internet. They all satisfy the criteria for being quick and easy:-)
Vegetable Rice - Mrishtanna
Instant Pot Cranberry and Saffron Rice - Jagruti Cooking
Coconut Rice - Piping Pot Curry
Mushroom Rice - Mrishtanna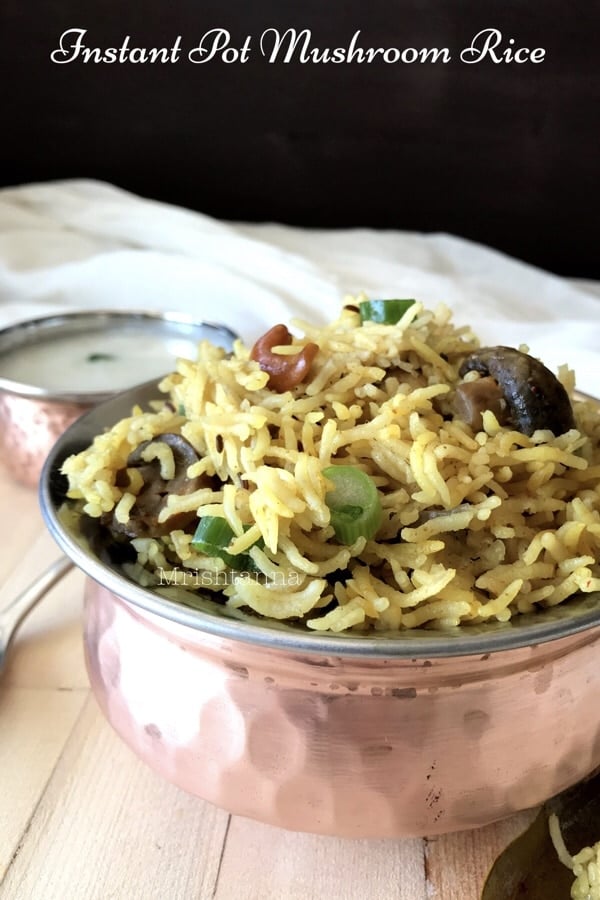 Instant Pot Pongal - Mrishtanna (simple sumptuous cooking)
Instant Pot Mexican rice
If you thought Enchiladas and burritos are out of reach with an Instant Pot, think again...here are a few Mexican recipes that you can prepare with your new gadget...
Instant Pot vegan burrito bowl - Belly rules the mind
Instant Pot Mexican Rice - Herbivore Cucina
Mexican rice - Sandhya's Kitchen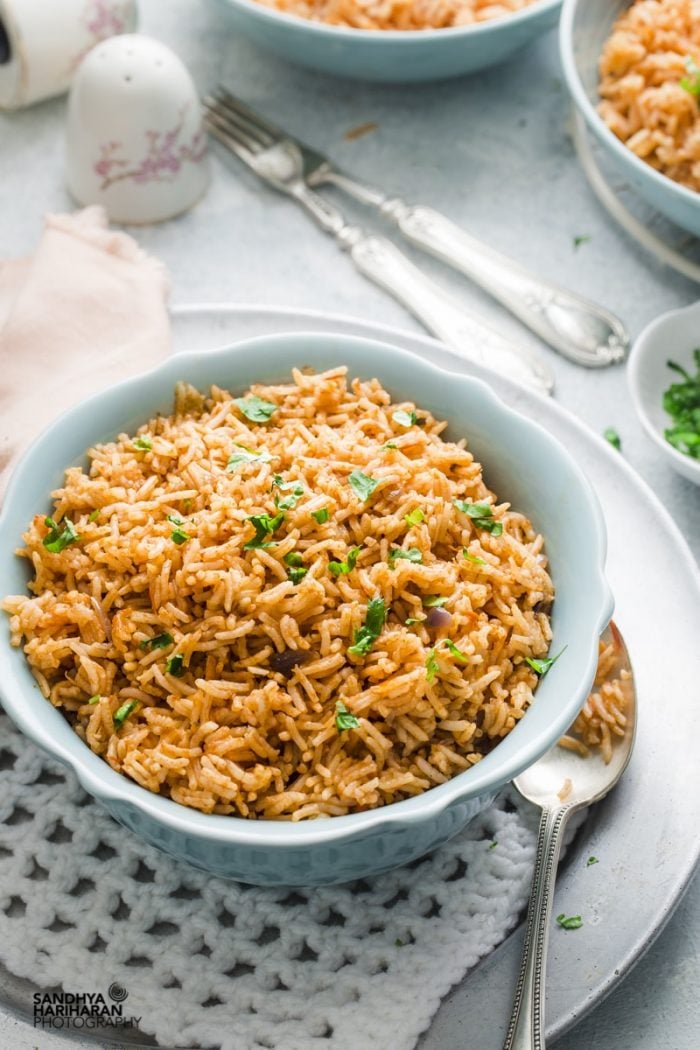 Instant Pot Mexican Casserole - This Healthy Kitchen
Instant Pot Enchilada Rice Bowl - Profusion Curry
Black Bean Burrito Bowl - Vegan Blueberry
Chinese rice recipes
There is no question of the popularity of Chinese recipes, but here are some you can prepare on your own with an Instant Pot...
Teriyaki Instant Pot Rice - A Virtual Vegan
Teriyaki Fried Rice Bowl - The Belly Rules The Mind
Chinese Rice - Fuss Free Flavours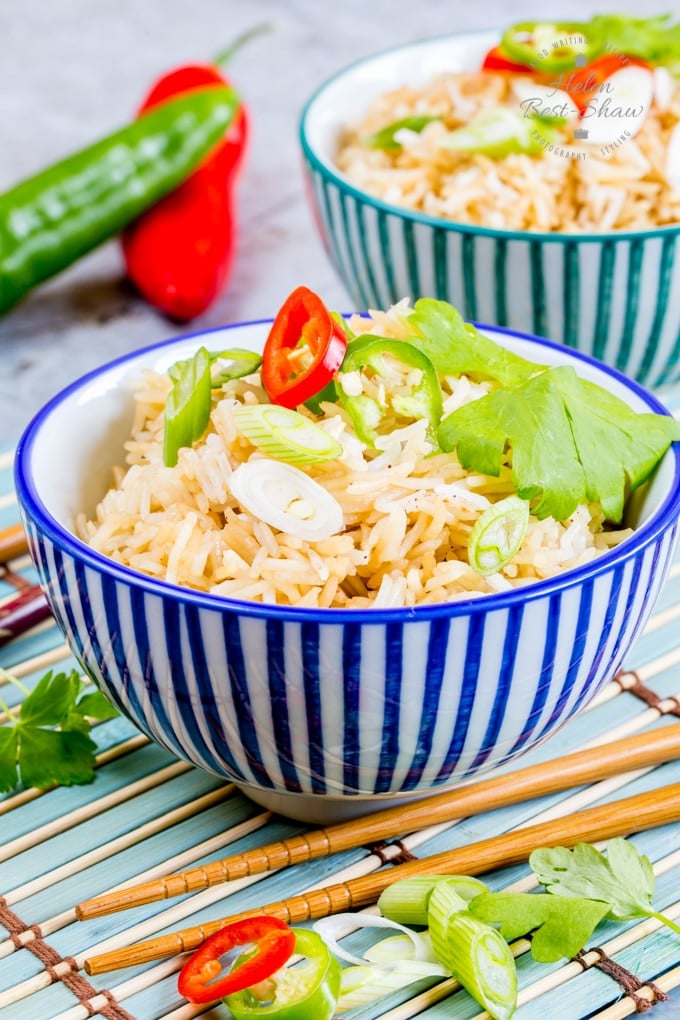 Asian Vegetable Schezwan Rice - Profusion Curry
Other Instant Pot rice recipes
The recipes below are other hand-picked ones that I think you will enjoy. I have tried most of these and will easily vouch for their taste and convenience. Feel free to comment on the recipes with your experiences.
Instant Pot Mushroom Risotto - Vegan Huggs
Instant Pot Sesame Ginger Rice - Sidewalk shoes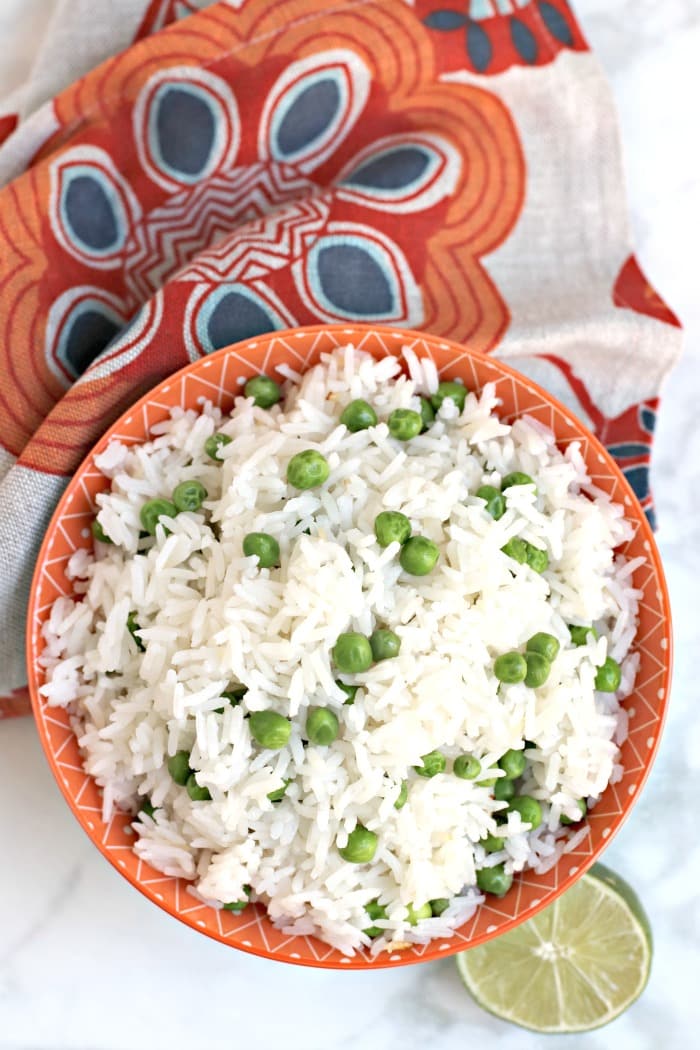 Coconut Jasmine Rice - Veggie save the day
Vegan Mushroom Dirty Rice - Plant Based Instant Pot
Jollof Rice - Recipes from a pantry
Dill Rice with Broad Beans and Tzatziki - Super golden bakes
Instant Pot Rice Pilaf - Where you get your protein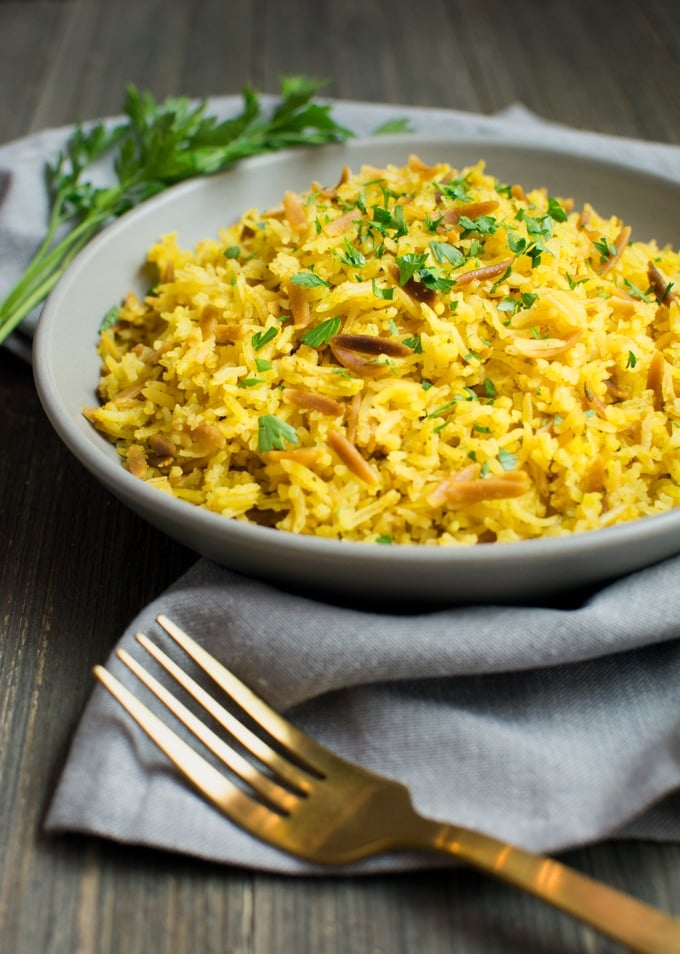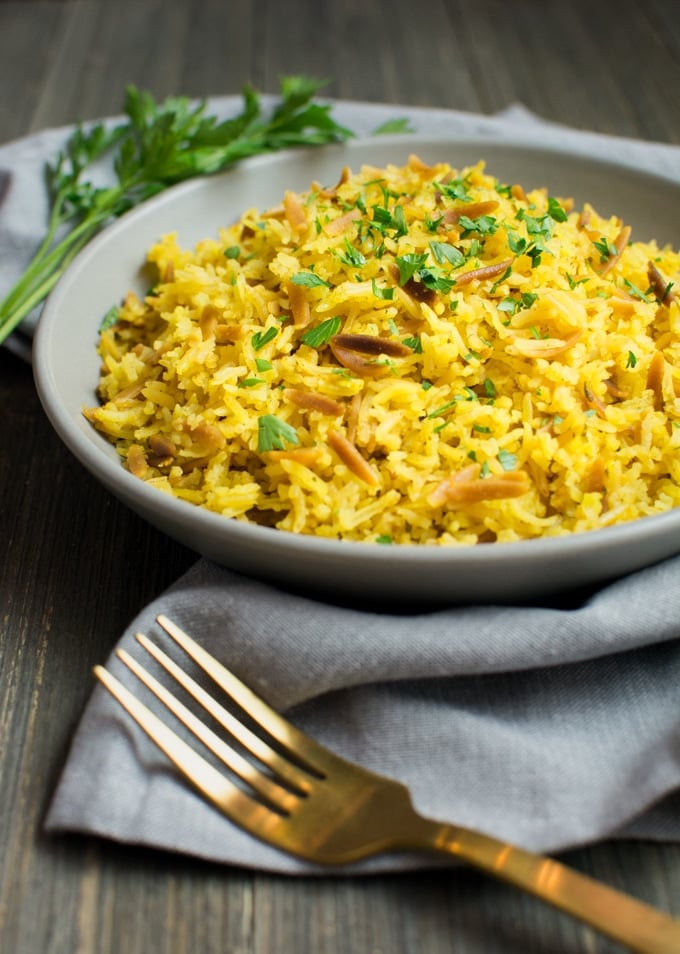 Instant Pot Basmati Rice - Fried Dandelions
Instant Pot Lentils & Rice - Piping Pot Curry
Easy Pilau Rice - Fuss Free Flavours
Instant Pot Lentils & Brown Rice - Melanie Cooks
Instant Pot rice desserts
Last but not least is the list of rice desserts. I was quite surprised at how many exotic desserts you can prepare with the Instant Pot...
Rice Pudding - The Belly Rules The Mind
Instant Pot Arroz Con Leche - Recipes from a pantry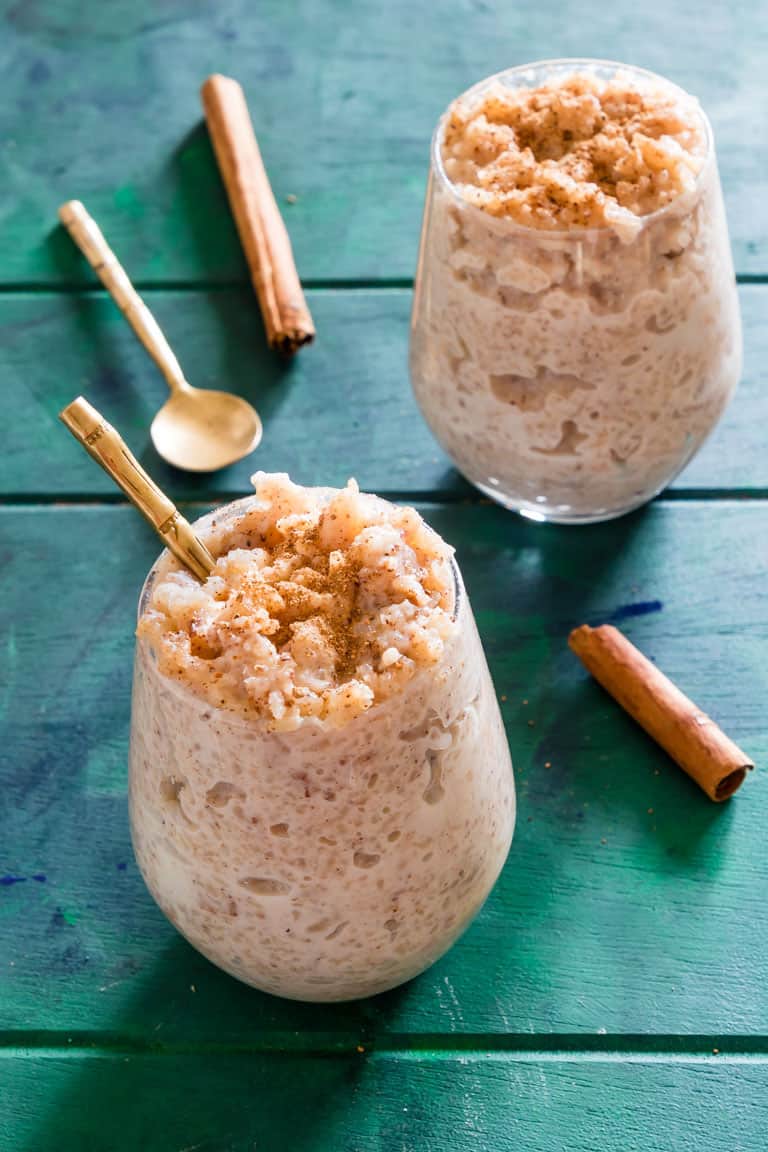 Indonesian Black Rice Pudding - Hey Nutrition Lady
Coconut Rice Pudding - Simply Happy Foodie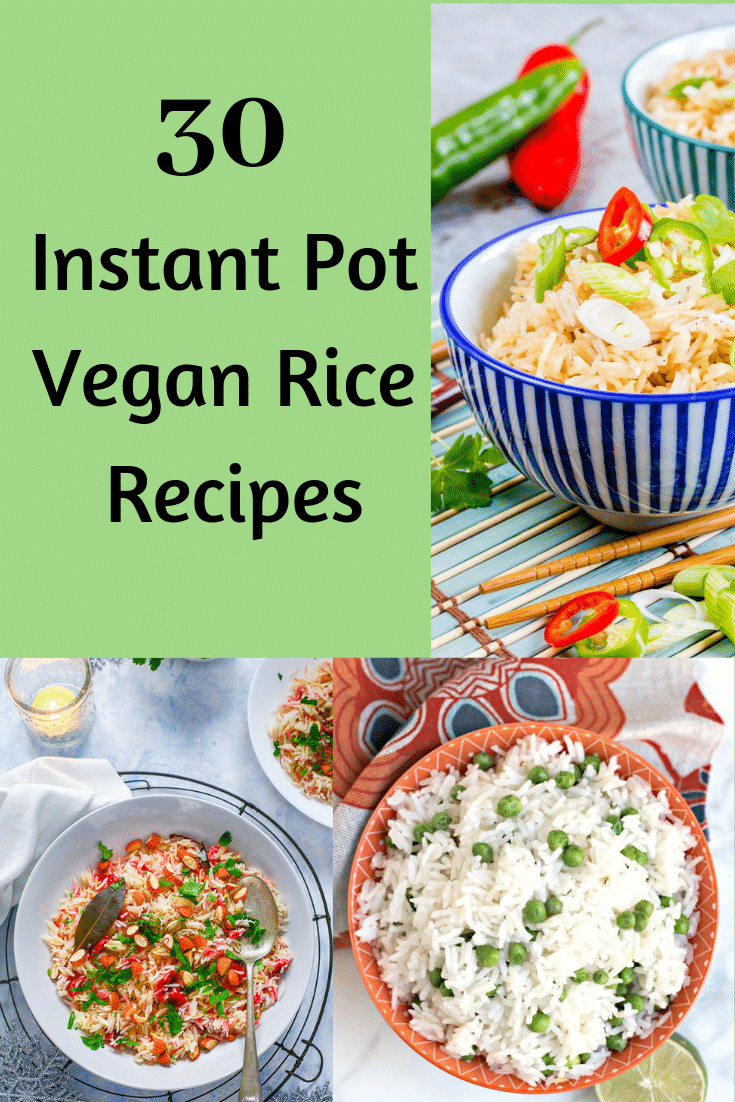 Just subscribe to my newsletter for more delicious vegan recipes such as this sent directly to your inbox.
If you've tried this recipe then don't forget to leave a rating and let me know how you liked it in the comments below, I love hearing from you! Follow me on social media Facebook, Instagram, and Pinterest.
Related recipes