South Indian Style Nutty Lemon Rice Recipe!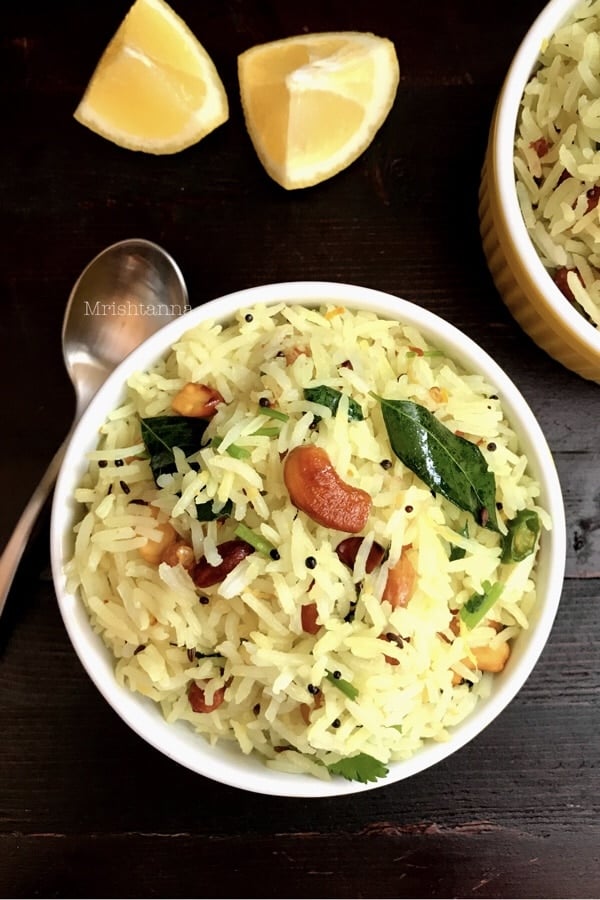 Who doesn't like quick recipes? Most of the requests I have received on my Request a recipe link are for simple recipes that can be prepared with little or no preparation. While it is not always that easy, today's recipe is definitely one such recipe. As a matter of fact, I received a specific request for Lemon Rice. Lemon Rice is one of those comfort foods most everyone loves for different reasons.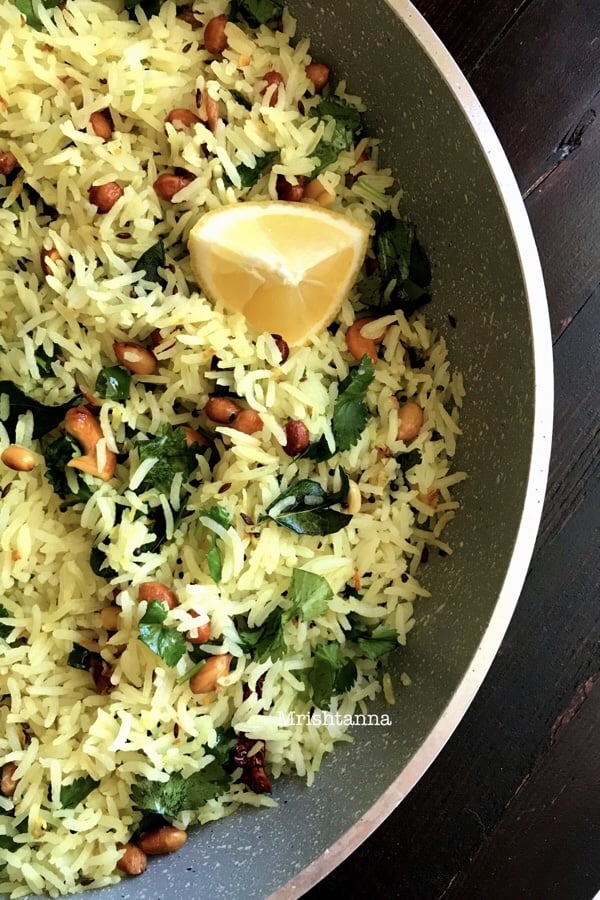 Some like it for its simplicity and some like it for its rich flavors. Lemon Rice is a dish you can eat year-round. It is steamed rice that is mixed in with stir fried spices and infused with fresh lemon juice. There are so many different varieties out there, but this South Indian version is the favorite in my household. It's filled with cashew and peanuts that make it so amazing!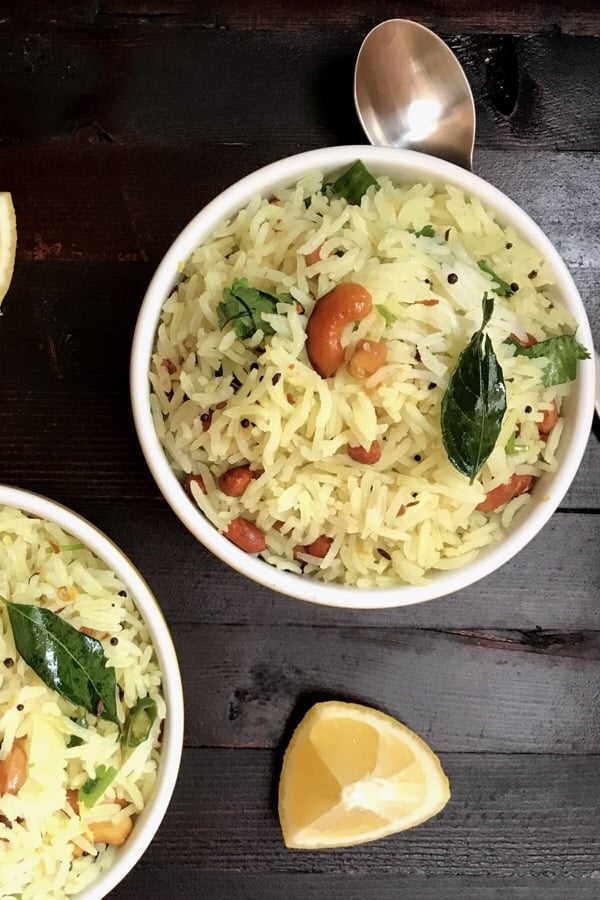 Some more subtle changes I made to bring out the true authentic flavor and aroma is to use fresh turmeric root instead of the powder. The result is a tempting meal that is full of flavor in every bite. Try it with basmati rice like I did or with Jasmine, Sona Masoori rice. An easy and simple rice dish such as this will come in handy on busy weekdays and also a perfect option for kids lunch box 🙂 Try it today and let me know how you like it.
Check out my videos for more directions. If you enjoy yummy, vegan recipes such as this, get them directly in your inbox by subscribing to my newsletter. Just hit the subscribe button at the right. You will also get a copy of my e-book where I have put together some simple vegan dessert recipes and dessert essentials. My readers have found it very helpful and I am hoping you will too!
Here are the recipe details.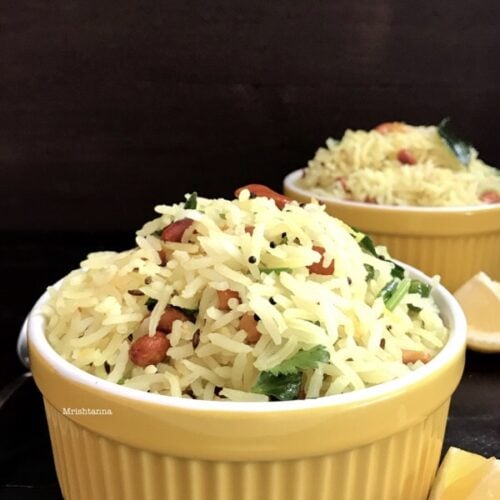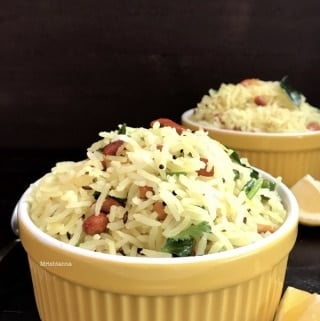 Nutty Lemon Rice Recipe
Lemon Rice is one of those comfort foods most everyone loves for different reasons.
Instructions
Soak the basmati rice for 15 mins in cold water.

Cook the rice with lots of water. Later drain the water after rice is cooked and place it aside. You could also steam the rice in a pressure cooker instead. Use a ratio of 1:1.5cup of water for every cup of rice.

Add grated turmeric, ginger, and chopped green chilies and cook for a minute.

Add salt to taste and mix in the cooked rice. Give it a good mix until the flavor is evenly distributed.

Switch off the heat and squeeze some fresh lemon juice.

Add chopped cilantro and mix well.
Nutrition
Serving:
1
cup
|
Calories:
200
kcal
Nutty Lemon Rice Recipe is ready! Serve hot with a savory soup...
Pin it for later