If you love Indian food you're going to love this Instant Pot tomato rice. It's an easy one-pot dish loaded with flavor and aroma.
The best part is that it only takes about 30 minutes to prepare from scratch!
Jump to:
Why this recipe works
This tomato rice recipe is so easy because you just throw everything in the Instant Pot or your electric pressure cooker and let it do its thing.
The rice comes out perfectly cooked, and the flavors of the tomatoes really shine through.
I've added some Indian spices to give it a little kick, but you can adjust the spice level to your liking.
If you're looking for an easy, delicious, and healthy meal, look no further than this Instant Pot tomato rice.
It's perfect for a busy weeknight dinner or any time you need a quick, nutritious, and tasty meal. Give it a try today! You won't be disappointed.
If you like rice recipes or Instant Pot recipes in general, like this tomato rice a.k.a "thakkali sadam" then you must check out some of my other recipes like Instant pot garlic rice, Palak Rice, and Instant pot mushroom rice.
I will show you how to make it step by step, so you can enjoy this delicious meal any night of the week.
Ingredients note
See all the details of the recipe and the ingredients list on the recipe card!
Instructions
Wash the basmati rice in cold water until the water runs clear. Drain the rice and set it aside. Peel, finely chop the onion, and set it aside.
Chop the tomatoes into small pieces. If you are using Roma tomatoes, there is no need to remove the seeds.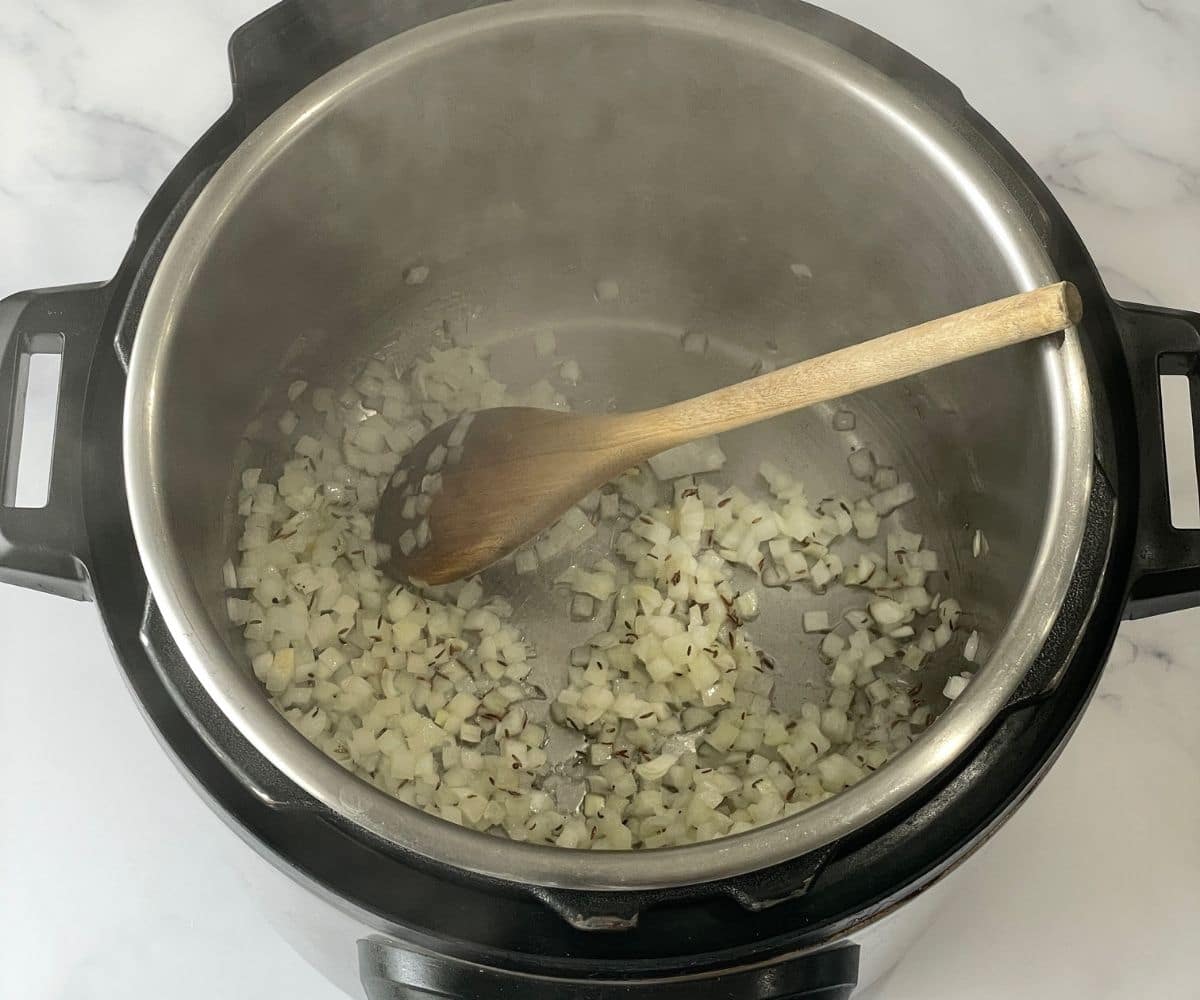 Press saute on the Instant Pot and add 3 teaspoons of Olive oil. Once the oil is hot, add cumin seeds. When the seeds start to sizzle, add the chopped onions and cook until they turn translucent.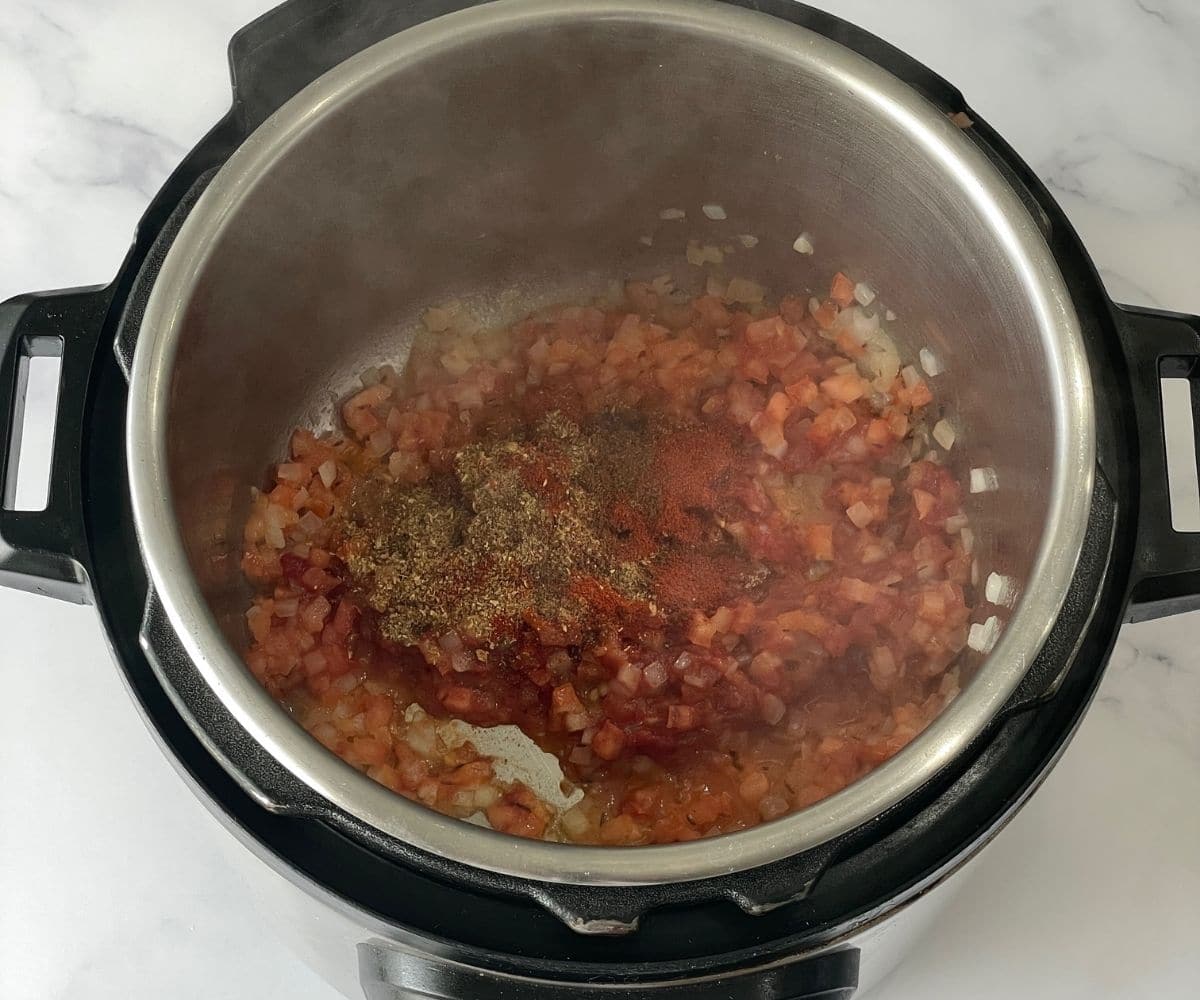 Add the chopped tomatoes, tomato paste, salt, and all of the spices.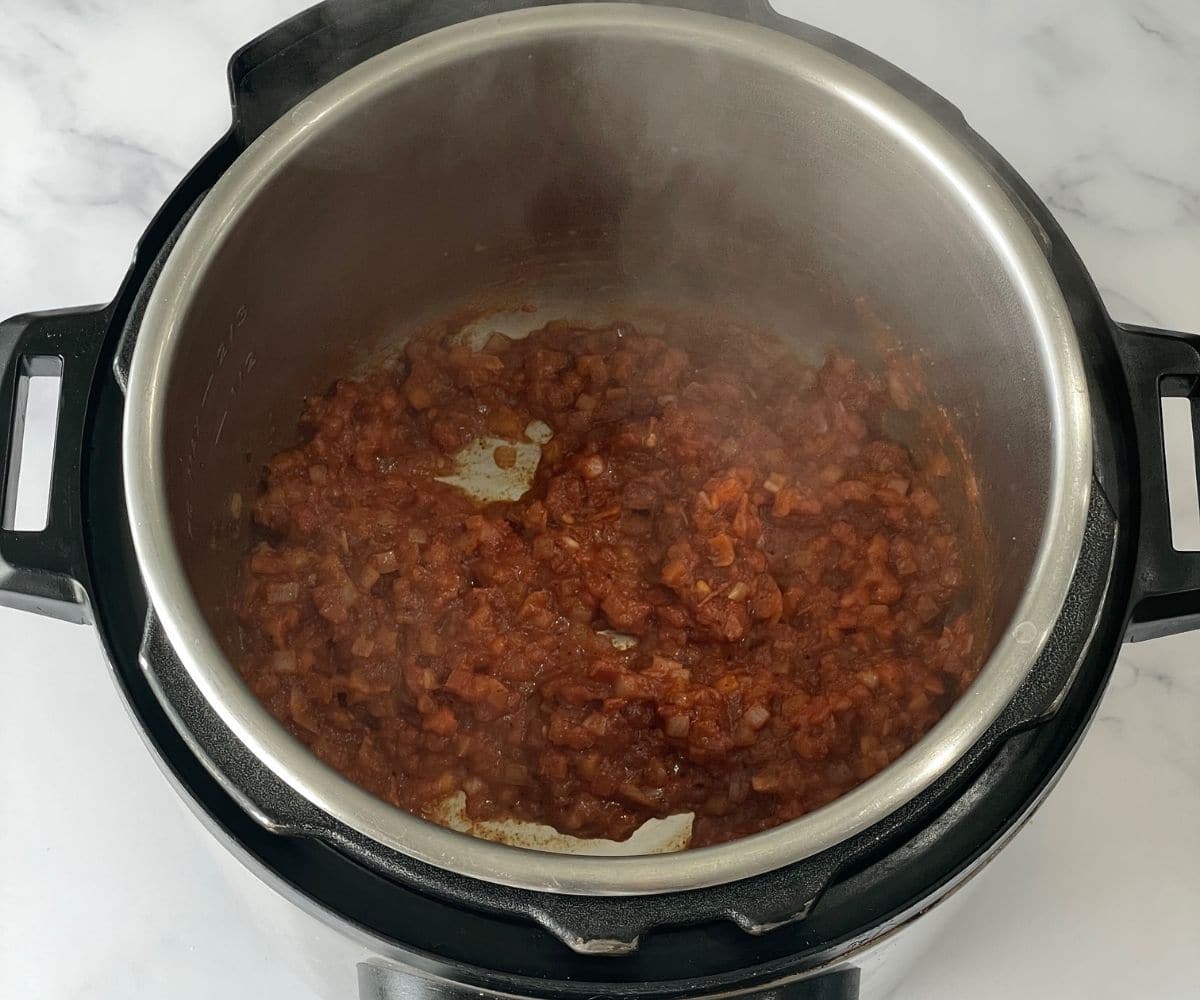 Stir everything together and cook for a minute or two.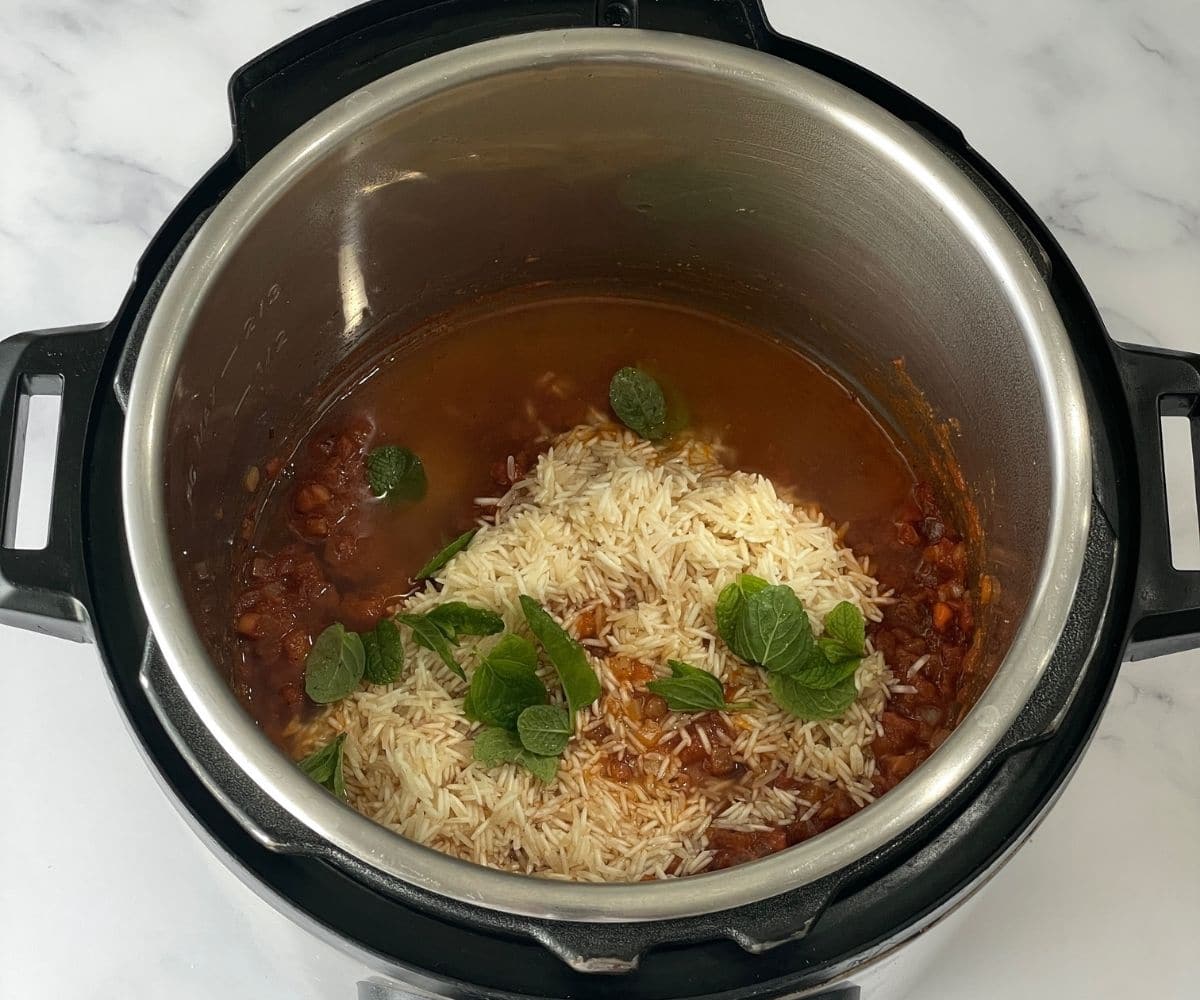 Add the drained rice to the pot and stir everything together. Add 1 ¼ cups of water to cover the rice. Add the mint leaves. And mix well.
Close the lid of the Instant Pot and turn it to manual mode. Cook for 5 minutes at high pressure.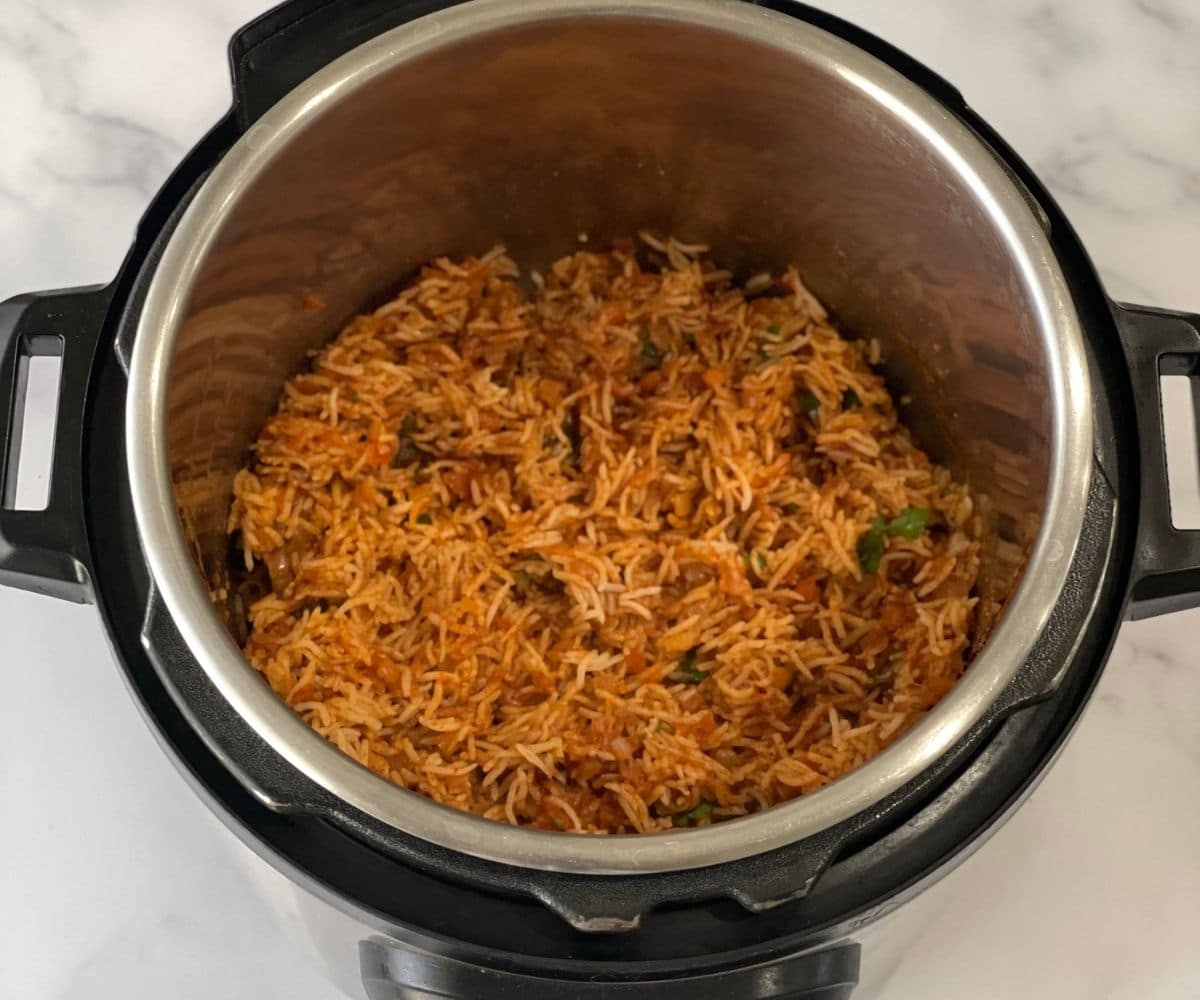 When the timer expires, let the pressure release naturally. Open the lid of the Instant Pot and garnish with chopped cilantro as you fluff the rice with a fork.
Instant Pot Tomato Rice is ready! Serve it hot paired with a side of raita or any other side dish of your choice. Enjoy!
Recipe FAQ's
Expert tips
If you want to add some protein to this dish, you can stir in some cooked chickpeas, tofu, or beans.
If you prefer a spicy version, you can add more chili powder or green chilies to the dish.
This recipe is also great for meal prep. Just store it in an airtight container in the fridge and reheat it when you're ready to eat.
Instead of adding tomato paste use ½ cup extra chopped tomatoes.
You can add ¼ cup of coconut milk for a tropical flavor. Besides that, it will also add creaminess to the dish.
Be sure to add 1 tablespoon of water along with tomato paste. This will prevent the tomato paste from settling at the bottom of the pot and prevents burning.
If you don't have garam masala, you can use curry powder instead.
You can also use canned tomatoes instead of fresh tomatoes. Just be sure to drain them before adding them to the pot.
If you don't have mint leaves, you can use cilantro instead.
You could saute finely chopped bell peppers along with the onions to give the dish some more color and flavor.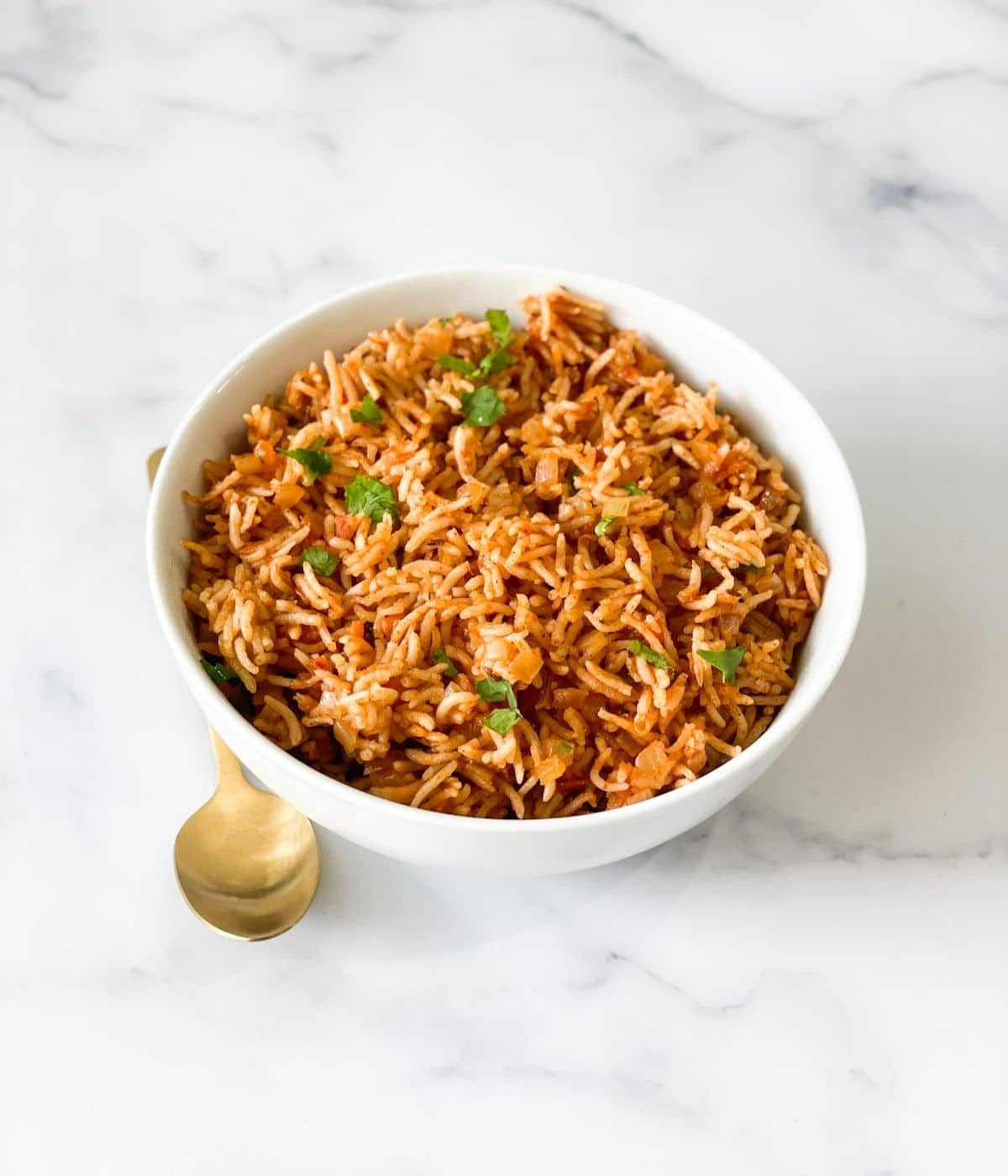 Related recipes
Just subscribe to my newsletter for more delicious vegan recipes such as this sent directly to your inbox.
Did you love this recipe? Rate it five stars!
And let me know what you loved about it in the comments.
📖 Recipe