It's amazing how much longer Cilantro can last and how much more flavor it can offer if only stored the right way! Let us dive deeper into this fresh and delicate herb that can help liven up your meals, and uncover a few kitchen hacks.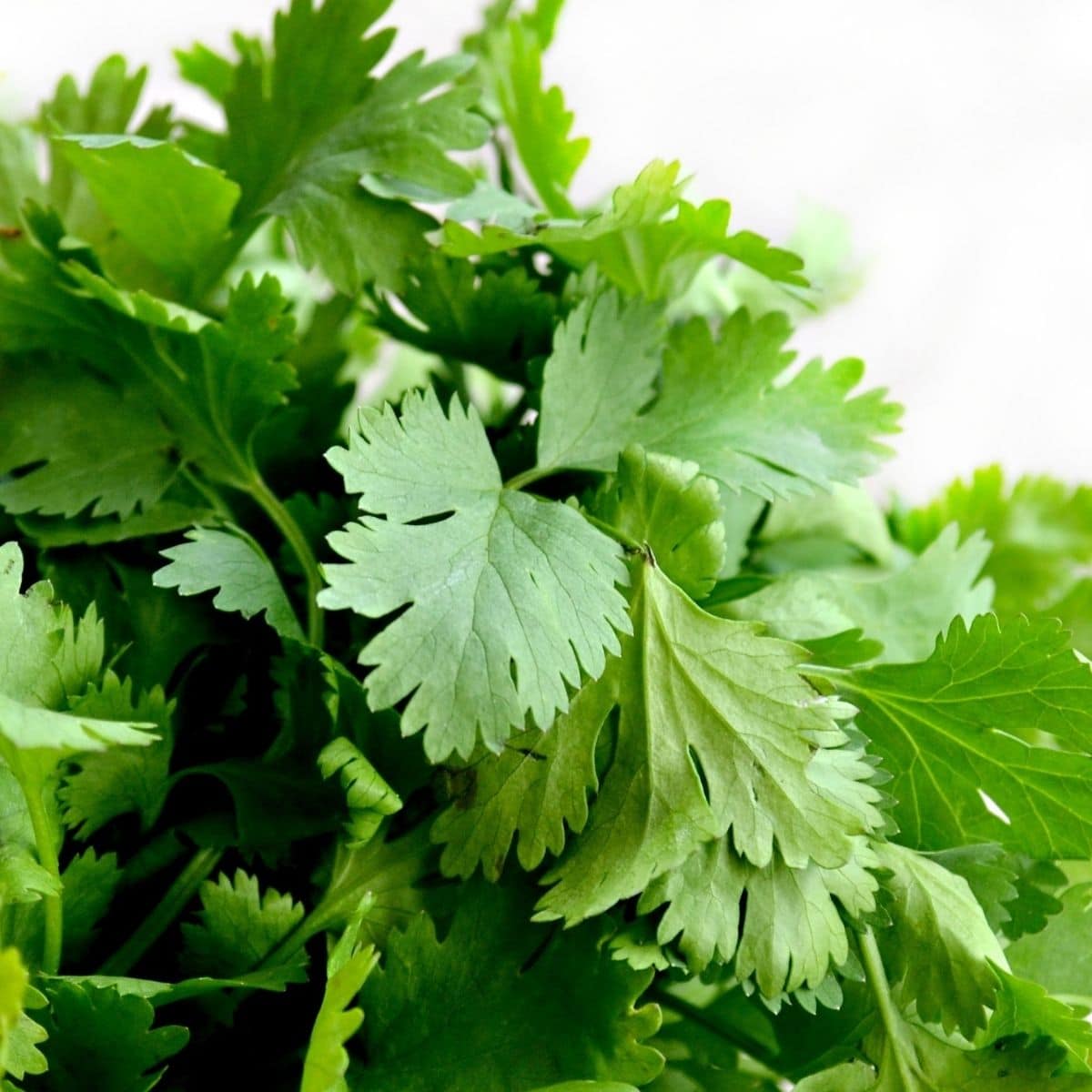 When your main dish is fresh and ready for garnishing, there's nothing more disappointing than finding your Cilantro wilted in the refrigerator. So the right way to store them and revive them is such an important step in meal prep.
What is cilantro?
Cilantro is a bright green leafy herb that is usually chopped and used as a garnish or added to salads, curry recipes, chutney, and salsa.
Most people either hate or love Cilantro. Due to its complex flavors, some describe it as lemony while others describe it as soapy.
This fresh herb contains small amounts of vitamin A and also provides potassium and iron. Since cilantro contains oxalates, people with kidney stones are advised to limit their intake.
How to keep cilantro fresh longer?
Usually sold in small bunches tied with a rubber band, Cilantro leaves are maintained wet at cool temperatures in the grocery store, to keep them fresh. But that's not practical at home and that's why we need these hacks.
First off, to retain the flavors and improve the shelf life, dry the herb completely before storing it away. I recommend laying them on a paper towel and gently pressing down. Make sure the cilantro is completely dry for this to work.
Moreover, keeping cilantro in the fridge, after removing excess moisture will make it last longer and retain its flavor. Storing cilantro in the container it came with or inside a sealed bag should also do the trick.
Another little trick is to wrap the cilantro stems in a damp paper towel. You could go one step farther and stow away the wrap in a mason jar or a glass of water. You just need about one inch of water to keep the towel wet around the stems.
How long can I keep cilantro fresh?
When stored properly, it can last only for about five days. After this time, you might notice the color has changed to dark greenish and it's not as firm anymore.
There are two ways to deal with wilted Cilantro. One way is placing the herbs inside a jar with a little bit of water. This will keep them crisp and fresh for up to 10 days.
The other way is to revive the Cilantro by dipping them in a bowl of ice and water. Let it sit for about 10 minutes and the cilantro stems regain their firmness. You might have to let them sit for longer if the Cilantro stems have remained wilted for a long time.
Storing cilantro in the fridge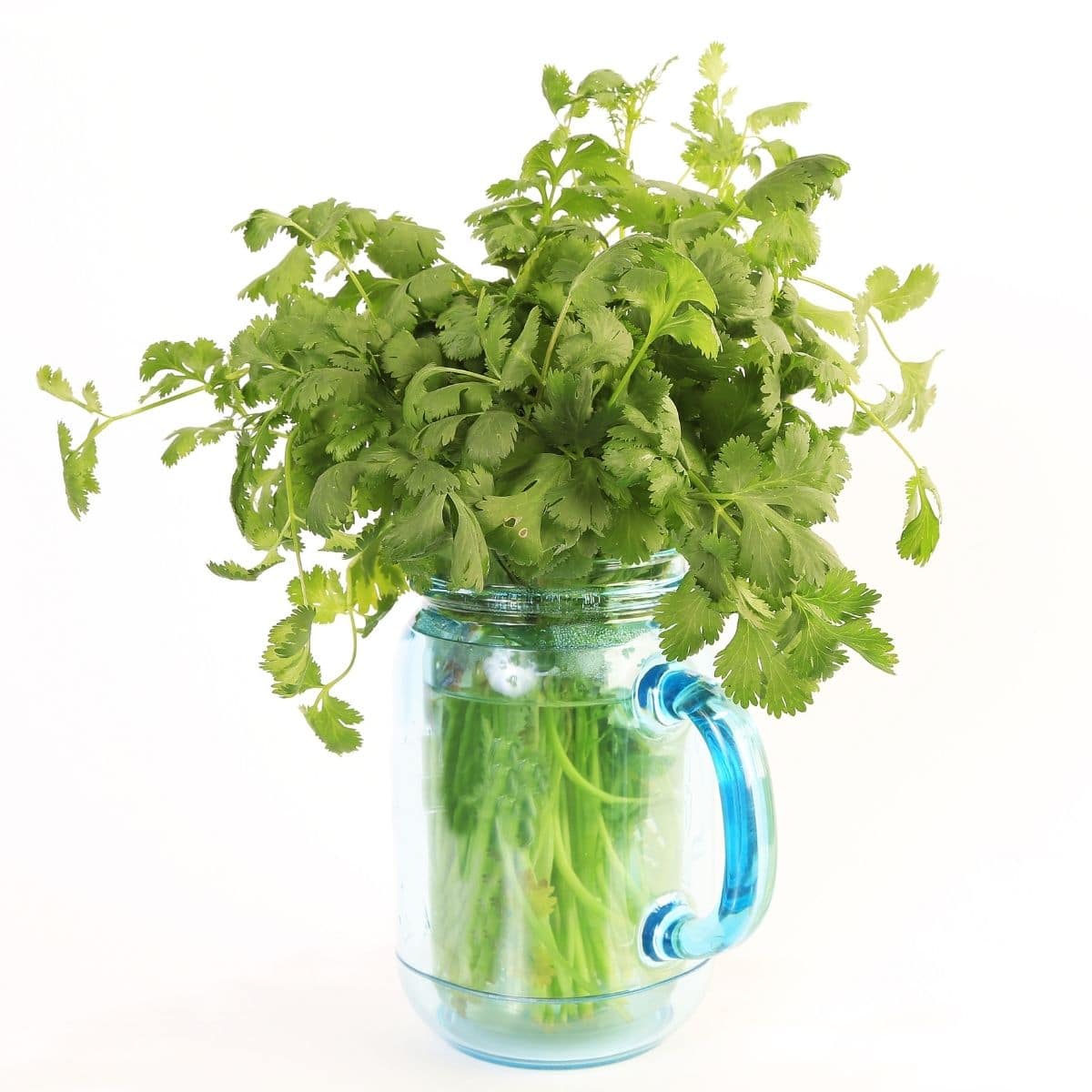 Using a clean plastic bag: Keeping cilantro fresh in the fridge is easy. To keep cilantro fresh longer, put it inside a clean freezer bag or container before placing it in the vegetable drawer of your refrigerator.
Use a mason Jar: You can also keep cilantro fresh by storing it in the container that it came in. If you don't have a container, then cut off the ends of the stems and stand them upright inside a glass with about an inch of water at the bottom. Keep your cilantro fresh by changing out the water every other day.
Place it on a dry paper towel: Store cilantro with a paper towel (you can place it inside the airtight container). This traps moisture and prevents the cilantro from becoming moldy or slimy. Change out the paper towel after 10 days. This keeps the remaining cilantro as fresh as when you brought it home. Check again for wilted leaves and discard those too. Keep cilantro free from too much moisture and prevent it from coming into contact with humidity.
How to look for fresh cilantro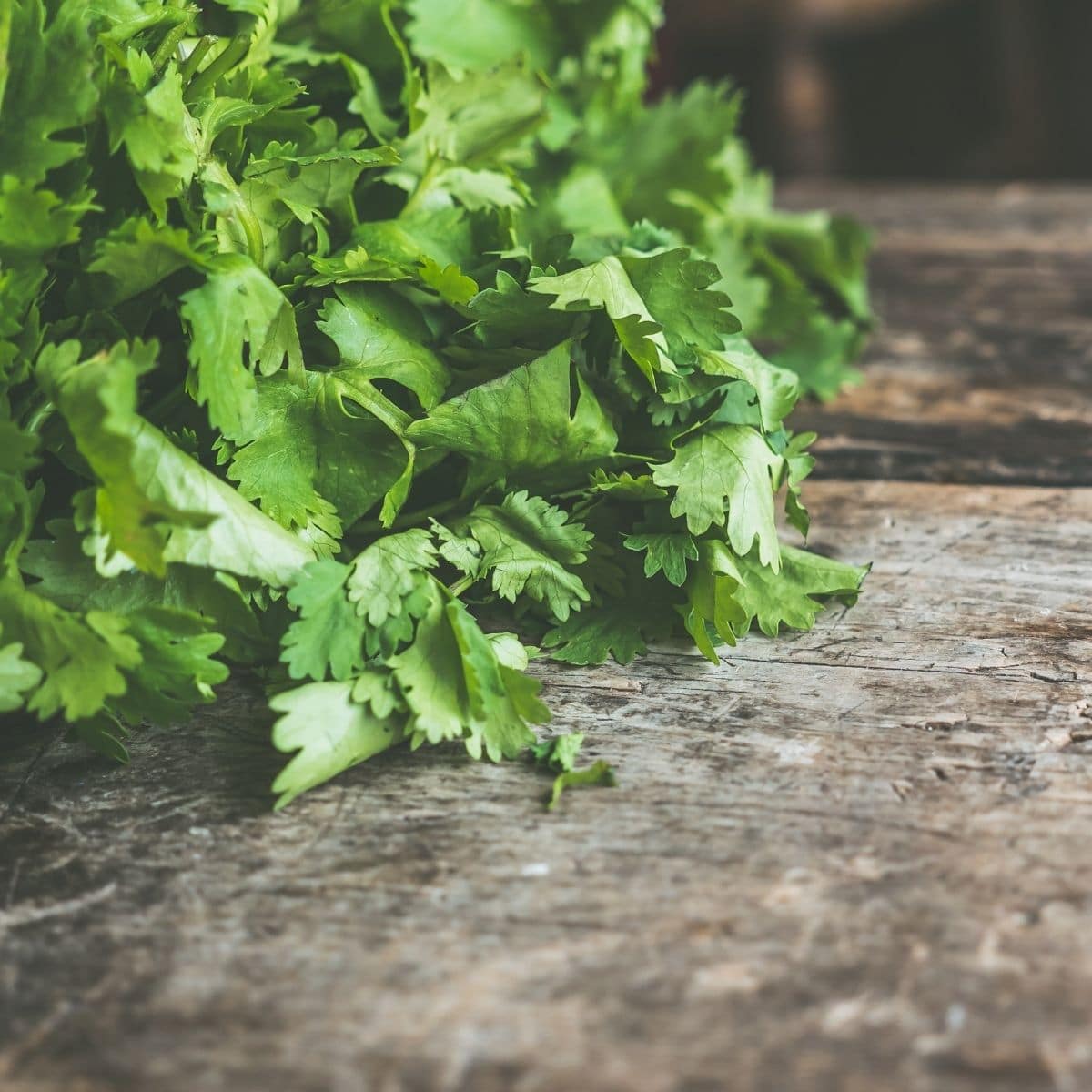 When buying cilantro, keep in mind that it is a very delicate herb and wilts quickly. Make sure to look for fresh green leaves without any black spots or yellow discoloration.
The stems of the cilantro should be firm, not limp or wilted. Check out your local farmer's market for fresher herbs than those found in your regular supermarket.
How to clean cilantro
Cilantro can be washed right before you use it to prepare your meals. Simply dunk the leaves of the cilantro into cold water and shake off any excess. It should not be dried, which may damage its leaves. Shake off all of the excess water before using it in your dish.
Cilantro nutrition
If you consume cilantro regularly, adding dietary supplements is another way to get the best out of cilantro. Cilantro is one of the best food sources of magnesium and iron. It also contains calcium and potassium, among other nutrients we need on a daily basis.
How to Use Cilantro in Recipes
Cilantro is used across multiple cuisines, including Indian, Thai, Mexican, Ethiopian, just to name a few.
Garnishing rice dishes or tossing a bunch in a salad spinner for use in gourmet salads are just a few common uses.
I have also tried using a bunch of finely chopped cilantro leaves in rotis and dosas. Just toss them as you prepare the dough with a food processor.
Just like all the other herbs, it is better to wash them thoroughly before using them. I also recommend buying an organic variety of leafy fresh herbs, fresh leaves or vegetables.
You might also like
Just subscribe to my newsletter for more delicious vegan recipes such as this sent directly to your inbox.