Curry is a popular dish that is enjoyed by people all over the world. The best part about curry is that there are endless possibilities regarding recipes and flavors.
With various curry bases and vegetables, there's a curry for every cooked vegetable out there.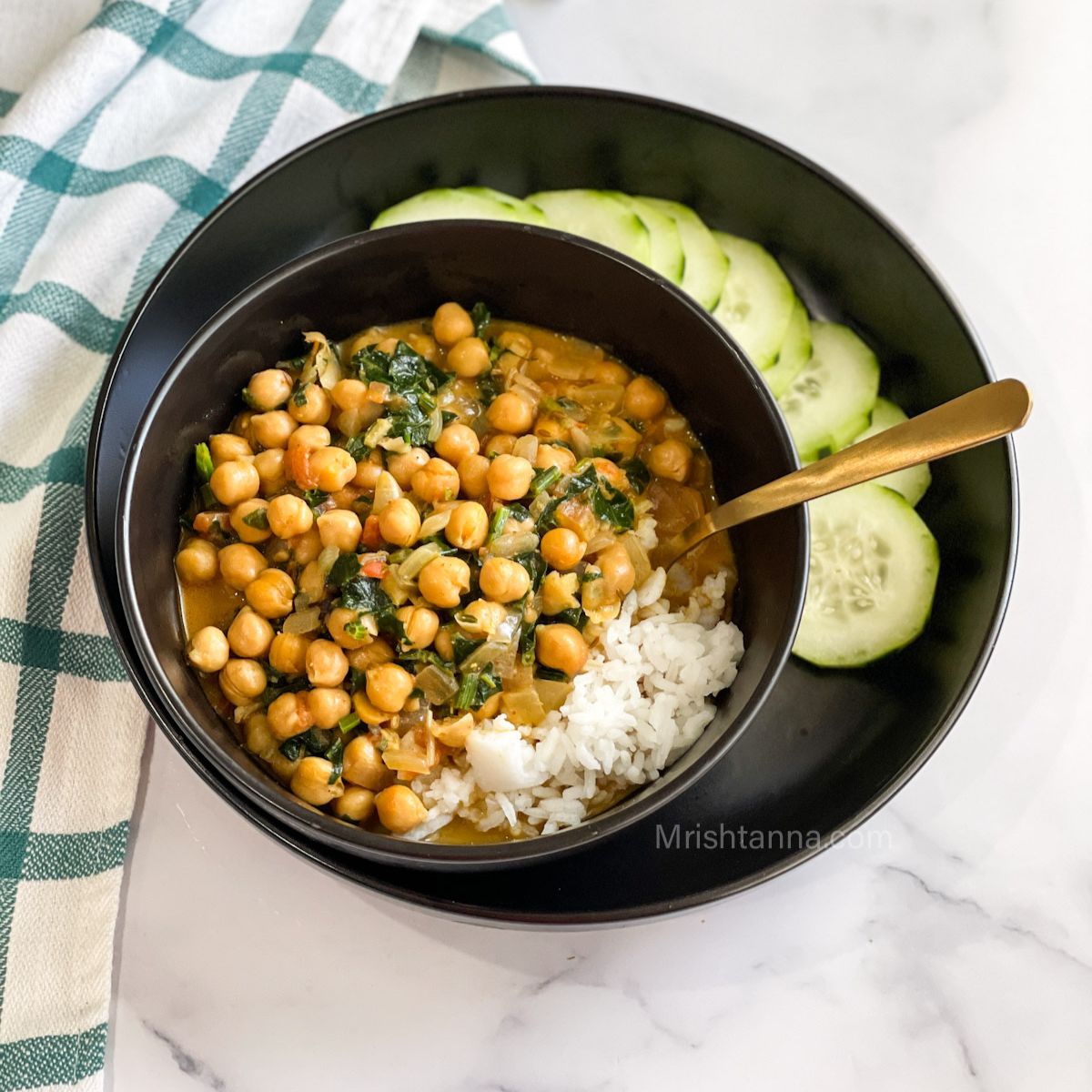 However, one question that I often hear from my readers is how long does curry last? The answer to that depends on a lot of factors.
Some curries go bad the next day and some last a few days without special storage.
There are a lot of subtleties that go with Indian cuisine that can define how well your curry turns out and how long it can last.
Today, I will answer the most burning question and a few other common questions among curry lovers.
Jump to:
How Long Does Curry Last at Room Temperature?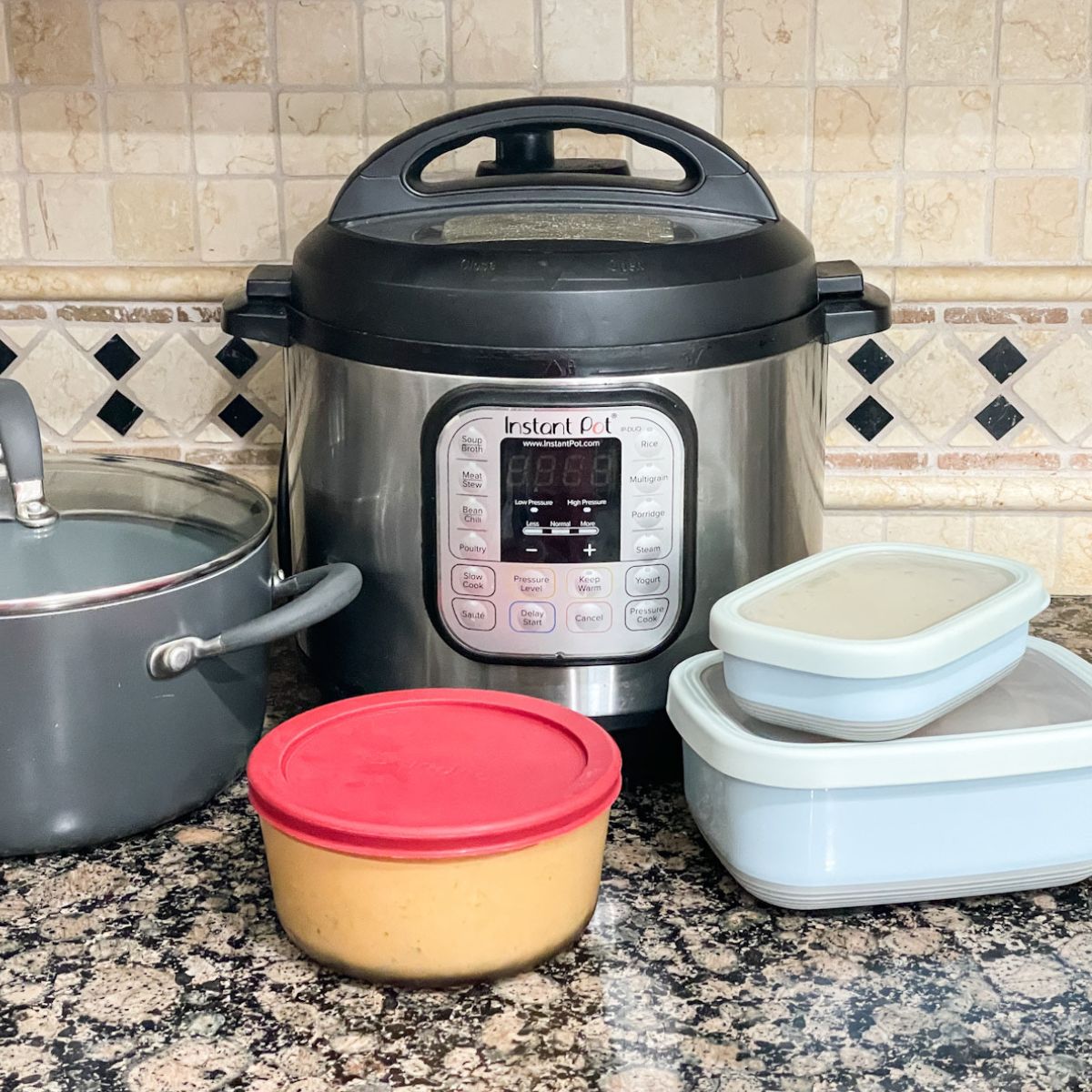 When it comes to how long curry lasts at room temperature, it really depends on the ingredients and the preparation methods.
Curries made with fresh spice ingredients will only last for a few hours. Beyond that timeframe, you will have to refrigerate it or use freezer bags to retain the best quality.
However, curries made with dried spices can last up to a day. If you are planning to make a curry that will need to stay fresh for a long time, it is best to use dried spices.
My all-vegan curries like cabbage curry, broccoli curry, and vegan jalfrezi last up to 4 hours at room temperature during the warm and hot months of the year.
They tend to remain good for a little longer during the cooler months. It comes down to the internal temperature of the curry.
To play it safe, it is better not to keep them for more than 2 hours at room temperature.
How long does curry last in the fridge?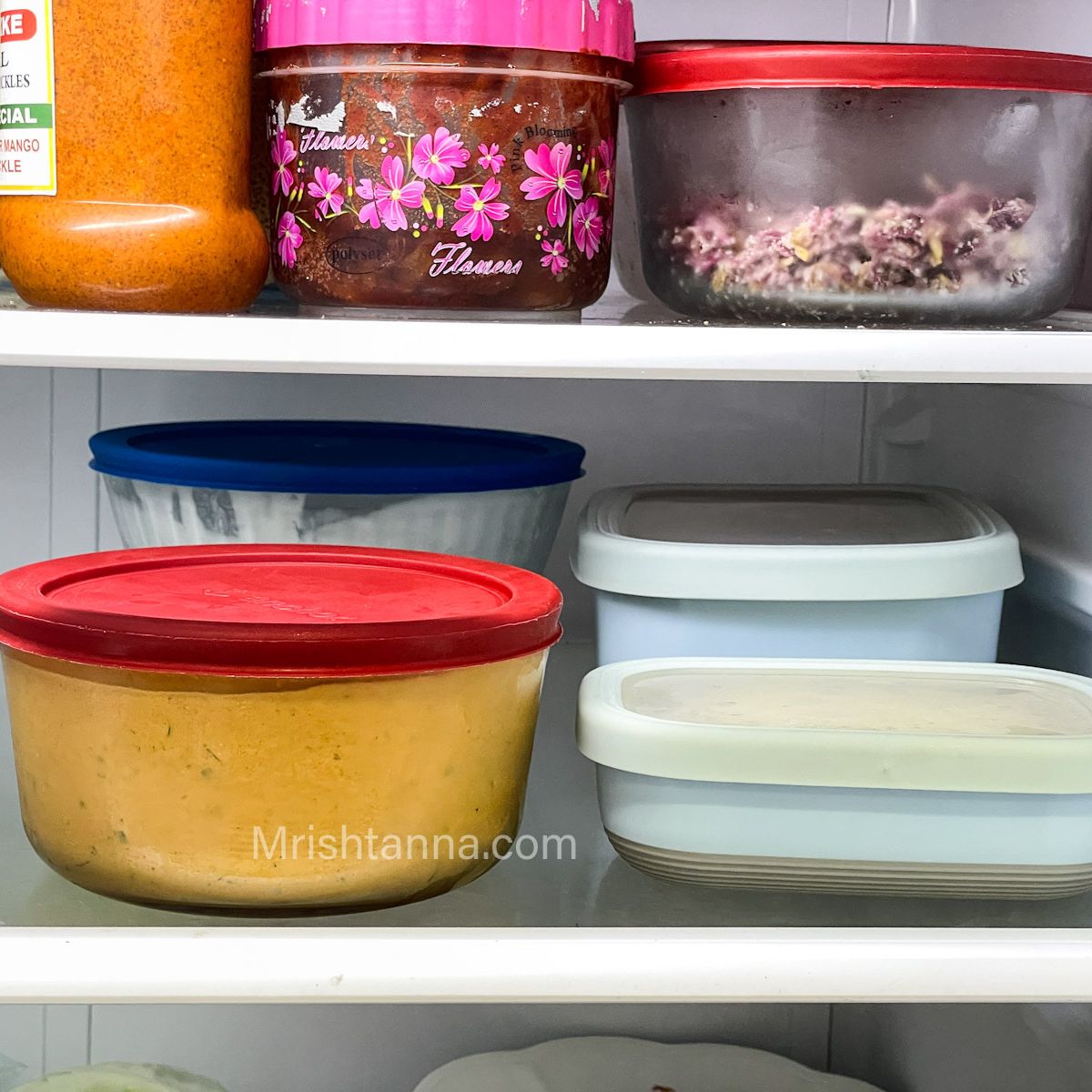 Curry can be kept in the fridge for 1 – 2 days, but storage conditions are extremely important. That means that you should not put your curry in a container that has been used for raw meat.
That can accelerate bacterial growth. If you suspect this to be the case, it is best to throw the curry out instead of salvaging it.
To avoid this, the easy way is to make sure to put your curry in a clean container with a lid.
You can also use plastic wrap or aluminum foil to keep the curry from coming into contact with other food or direct sunlight.
After you prepare and serve any curry or dal, let the leftovers cool down to room temperature and place it inside the fridge right away.
If you make a curry with a coconut milk base, like chickpeas curry, and black bean curry, they will last in the fridge for up to 2 -4 days.
On the other hand, chicken curry recipes like my vegan butter chicken, which is made with tofu, will last for up to a week in the fridge.
How long does curry last in the freezer?
Frozen curry is good for as long as six months! However, it is important to note that curry will not taste as fresh after freezing.
Moreover, if any food items in the curry are uncooked, they can taste stale when you thaw them later.
To freeze curry, put it in a freezer-safe container with a lid. It is also a good idea to use plastic wrap or aluminum foil to keep the curry from coming into contact with other food.
When you are ready to eat the curry, thaw it in the fridge overnight. Then, reheat it on the stove over low or medium heat until it is warmed thoroughly.
How to Tell If Curry Has Gone Bad
The best way to tell if your curry has gone bad is to look for signs of spoilage. These include:
The curry has a sour or off smell.
The curry is discolored or has changed texture.
The curry tastes spoiled or off.
If you notice any of these signs, it is best to discard the curry.
Tips for Storing Curry Properly
To keep your curry fresh and flavorful, follow these tips:
Use fresh ingredients and spices whenever possible.
Place the dry spices like turmeric, curry powder, chili powder, etc., in a dark and cool place like a pantry.
Make sure to use clean and dry utensils when handling curry.
Store leftover curry in an airtight container.
Cook a small amount to avoid having to store them for later
Keep curry in the fridge for up to four days.
Your curry needs to cool down to room temperature before placing it in the fridge.
Freeze curry for up to six months.
Check the expiration date for spice powders and sauce (especially fish sauce) before using them.
Reheat curry over low heat.
Add fresh herbs or spices before serving.
Try not to reheat curry more than once.
Always close the lid of your container tightly to keep the curry from spoiling.
Always use clean and dry spoons when scooping out curry from the container.
These tips will help ensure that your curry is fresh and flavorful for as long as possible. So, the next time you're wondering how long curry last, remember these tips!
The best methods to reheat the curry
On the stove over low heat: This is the best way to reheat curry. It will take some time, but it's worth it because the flavors will be more intense.
Put the curry in a pot and add 2-3 tablespoons of water.
Cover the pot with a lid and simmer for 10-15 minutes or until heated through.
In the microwave: If you're in a hurry, you can reheat your curry in the microwave. Just reheat it on low power, so the flavors don't get destroyed.
Any type of curry can be heated in the microwave. Before reheating the curry, transfer it to a microwave-safe dish. Place the dish in the microwave and heat for 30 seconds to one minute, or until the curry is warmed.
My favorite vegan curries
Other related recipes and articles
My favorite way of storing the curries
Conclusion
In conclusion, how long curry last depends on the ingredients and cooking methods. If stored properly, curry can last in the fridge for up to four days and the freezer for up to six months.
I hope you will enjoy the curry recipes and tips given here. Thank you for reading!