Looking for a fun and unique way to enjoy watermelon? This recipe for watermelon chaat is sure to please any crowd!
Chaat, which comes from the Hindi word "chatpata," meaning "spicy," is a popular savory fruit salad found throughout India.
But how does watermelon pair with spices? That's the first thing that comes to our mind.
This simple recipe says it all. There's nothing wrong with enjoying watermelon as it is, but it's not easy to spot a watermelon that is sweet.
With a single layer of this simple chaat powder, you can make any cubed watermelon great tasting.
Give this watermelon chaat recipe a try and you won't be disappointed!
About this recipe
This watermelon chaat is an easy no-cook, with no oil, and 100% vegan recipe. My kids love watermelon recipes like watermelon smoothies and watermelon rind curry.
I find this watermelon recipe very useful when the melon is not very sweet. Fruit chaat recipes come in handy that way.
Watermelon cubes dressed in toasted cumin and chaat masala get a great new dimension to the experience.
I want you to try this spicy, sweet, and tangy watermelon chaat salad recipe and check it out yourself.
Main Ingredients note
Instructions
Start by cubing the watermelon into small bite-sized pieces.
Place a small pan over medium heat and dry roast the cumin seeds. Once the cumin seeds could down make them into fine powder. Place them aside in a small bowl.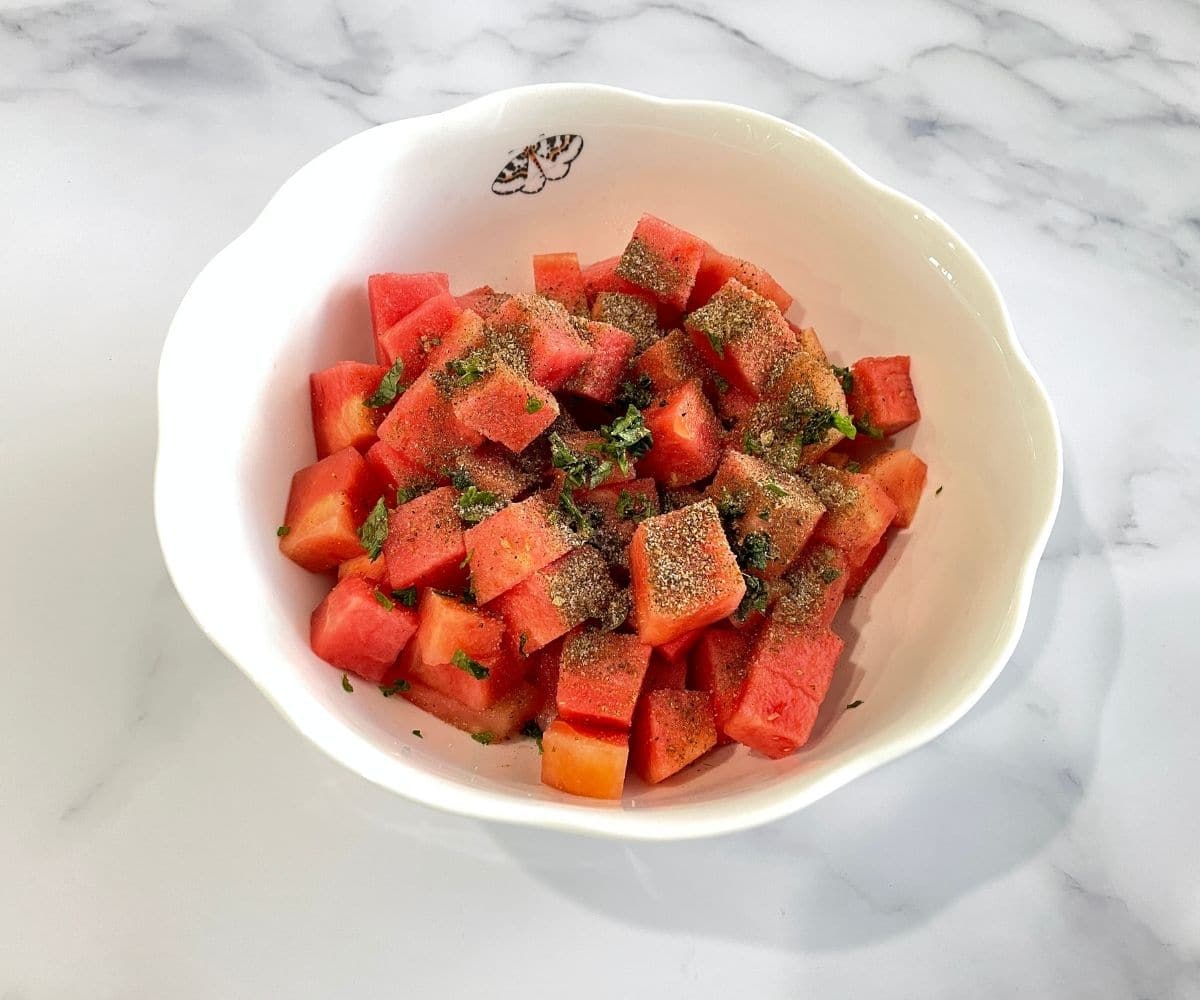 In a large bowl, add the chaat masala, roasted cumin seeds powder, lemon or lime juice, salt, black pepper, and cayenne pepper to the watermelon cubes.
Add finely chopped fresh mint leaves.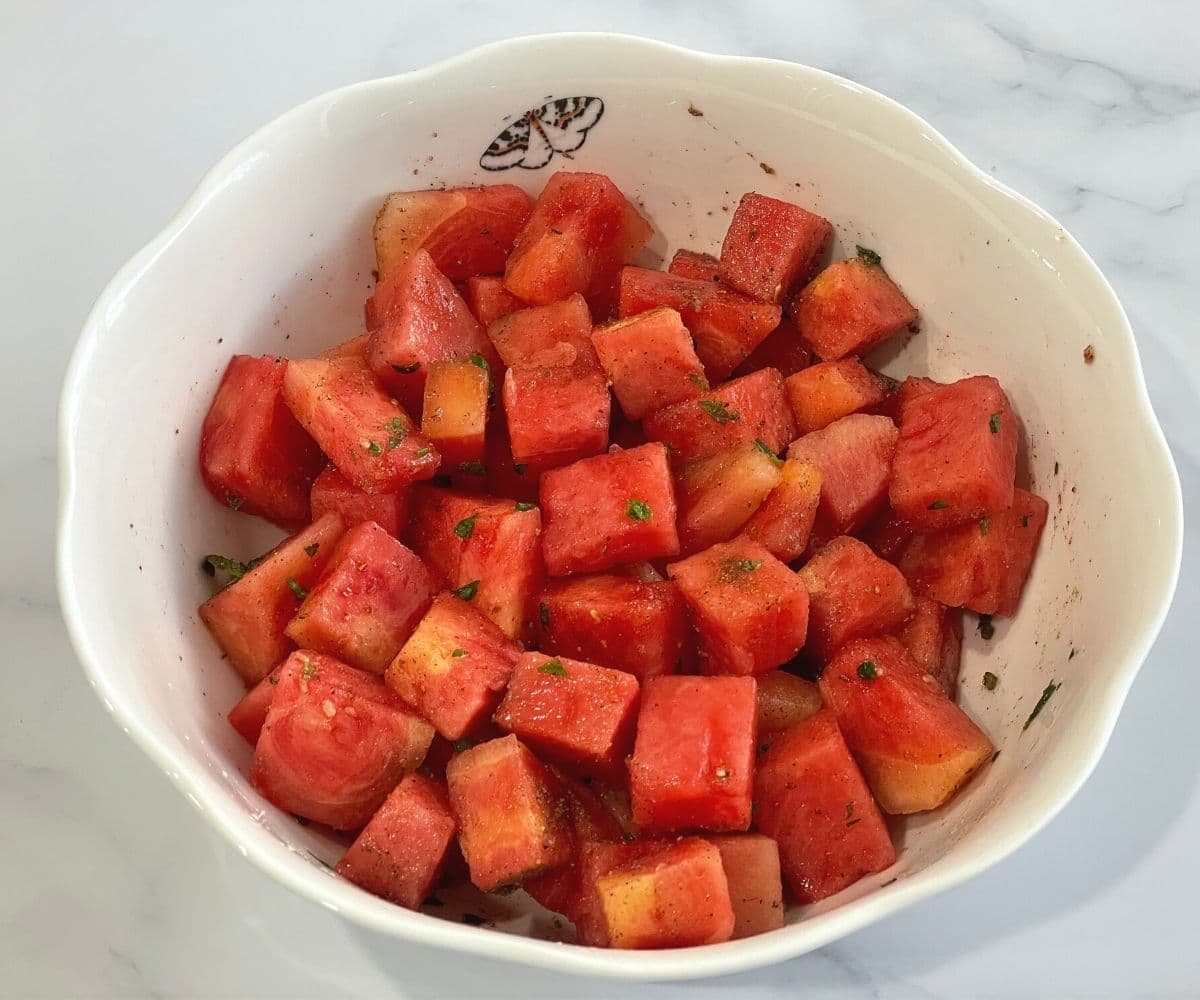 Gently stir everything together until evenly mixed. Serve watermelon chaat immediately or store in the fridge for later. Enjoy!
Expert tips
If you can't find chaat masala, you can substitute it with garam masala.
Freshly squeezed lemon juice is best but you can also use bottled lemon juice if that's what you have on hand.
I like to use pink Himalayan salt but any type of salt will work.
This dish is best enjoyed fresh but leftovers can be stored in the fridge for up to 24 hours.
If you like you can add sliced red onion to get an extra boost of flavor.
You can also add dry mango powder in place of lime juice.
You might also like
Just subscribe to my newsletter for more delicious vegan recipes such as this sent directly to your inbox.
Did you love this recipe? Rate it five stars!
And let me know what you loved about it in the comments.
📖 Recipe