Easy Gluten-Free Vegan Brownie is unique in that it pairs well with coffee as well as ice cream. It is not the season for ice cream now, but a hot cup of coffee paired with a warm vegan brownie is definitely a go. I have not yet met someone that does not like brownies. Today, I am sharing one vegan version of this baked delight.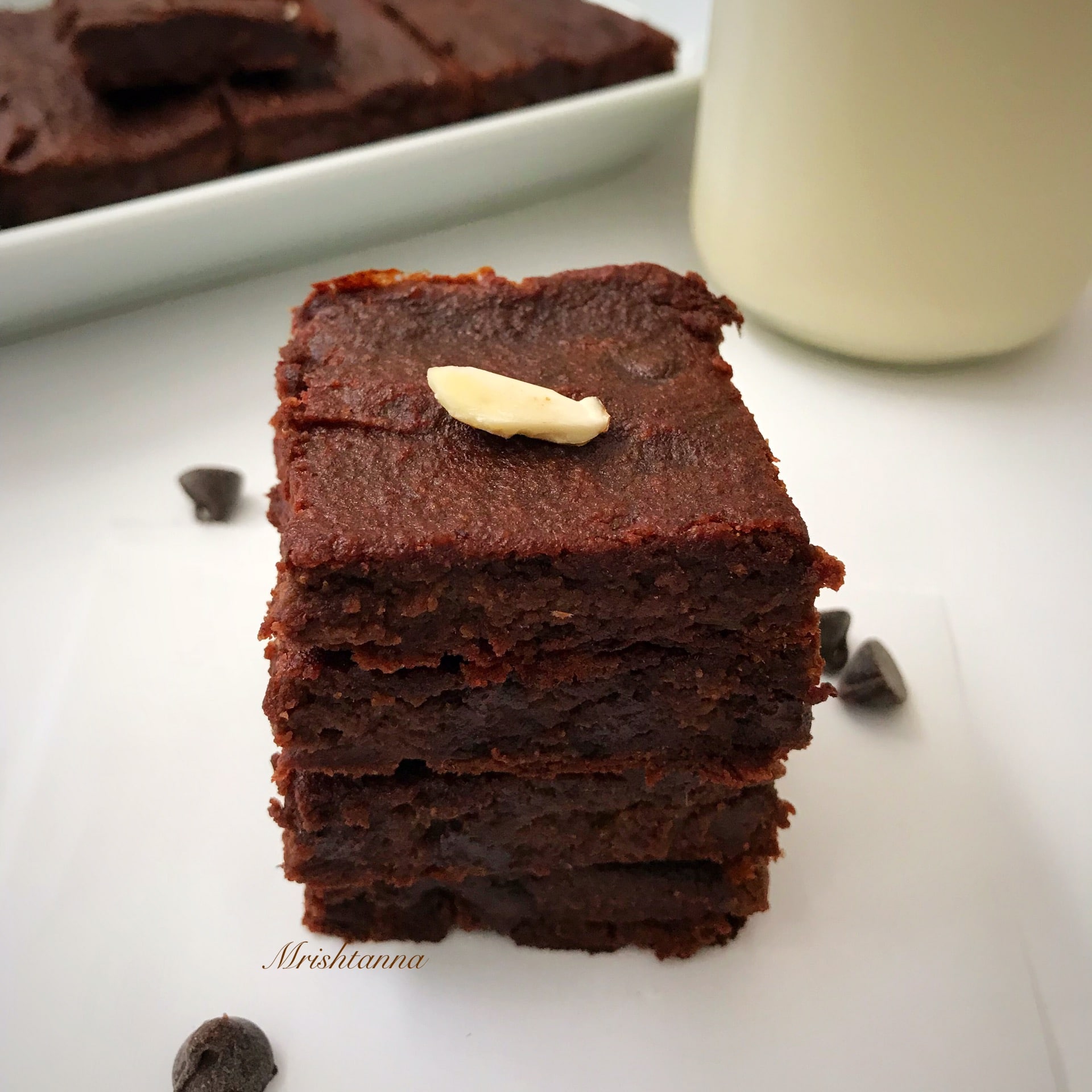 I have tried several versions and flavors of vegan gluten-free brownies, but this recipe is special in a way that I did not use common sugar or all-purpose flour! It also has very little oil.
And as always, it is egg-less too. All the sweetness is from the natural sugar in dates and the texture is from almond flour (extra fine).
So it is ok to indulge a little without any guilt. The list of ingredients is not too long and the procedure is as simple as it can get.
I prepared a puree of soft and fresh Medjool dates just for this recipe. There are a little more brownie points for freshness 🙂
Expert tips
When you try this recipe, be sure that the dates are soft and sweet. I have found that Medjool dates are the best if you need soft and sweet ones.

Use a toothpick to test: if the toothpick comes out slightly clean they're good to go!
Run the knife under really hot water. Make one slice, then use a clean kitchen towel to clean the knife after each slice.
A Gluten-free vegan brownie recipe comes in very handy if you are looking to entertain a large number of guests on short notice.
Just subscribe to my newsletter for more delicious vegan recipes such as this sent directly to your inbox.
Check out my other recipes like...
📖 Recipe
Save this recipe for later