This broccoli soup is creamy and delicious that you would not believe that it is actually vegan. No Cream! No Cheese! How did I do it? It is easy when you have the right ingredients in the right proportions.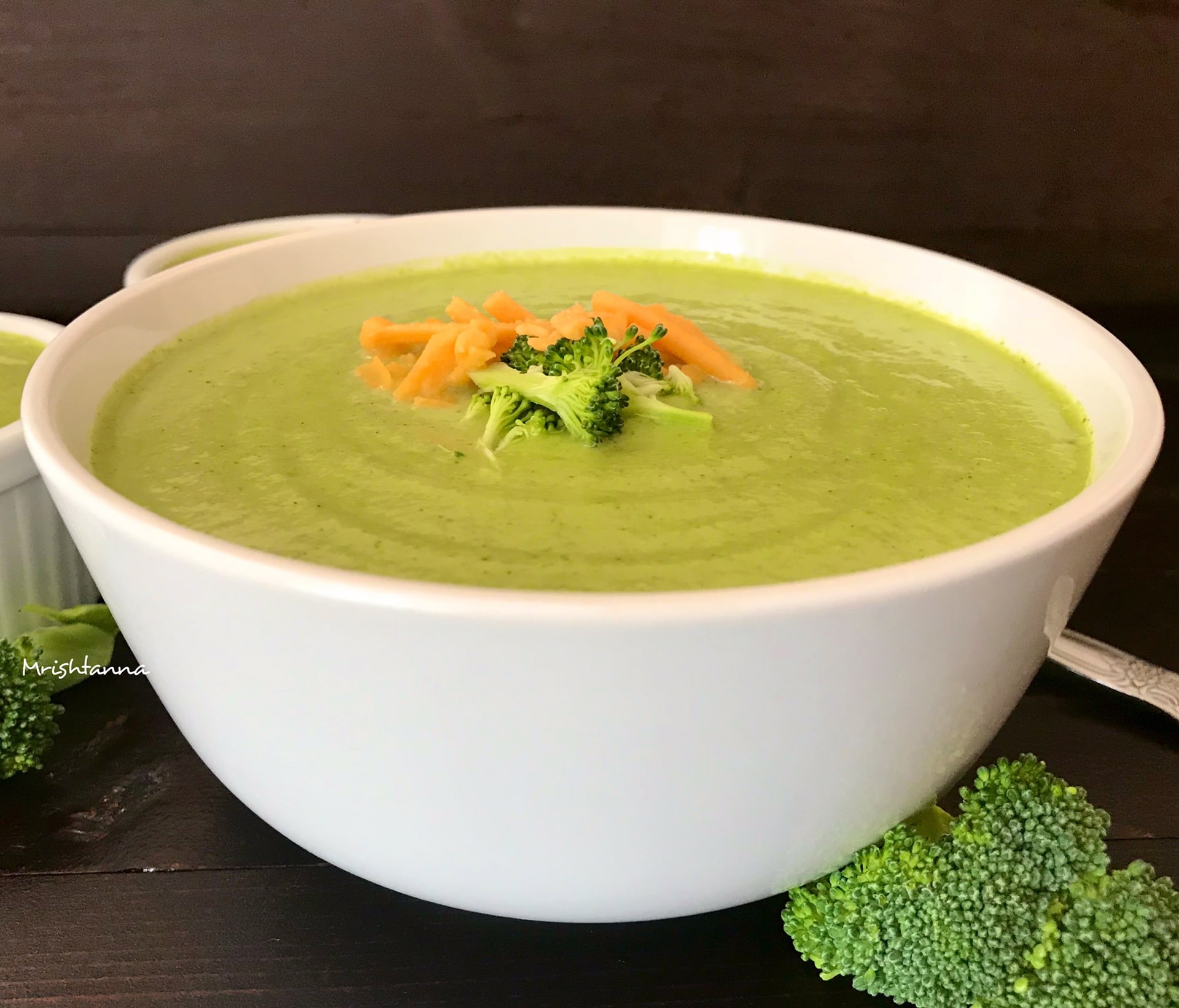 Here's another vegan superfood that you will want to try this fall season. . First off, I used the cruciferous twin of Broccoli - Cauliflowers.
The two vegetables are similar in many ways, but cauliflower florets have a more delicate taste relatively speaking. They are less fibrous than Broccoli, hence offering a creamy texture when they are cooked and blended.
The other secret ingredient in getting the creamy texture is nutritional yeast. The only other instance I have used nutritional yeast is when I prepared Cabbage Kofta and I have been a fan of it ever since. Nutritional yeast gives a cheese-like taste and adds to the creamy texture.
Apart from that, it is a decent source of protein too. So, I was not concerned when my kids wanted to skip dinner for an additional bowl of broccoli soup 😉
This broccoli soup without cream is super easy to prepare and it took less than 30 minutes for me. Check out my video for detailed instructions.
A healthy soup such as this is exactly what you need to cope with the upcoming cooler season. Try a serving today with a piece of dry toast or some crackers.
Check my other recipe
Just subscribe to my newsletter for more delicious vegan recipes such as this sent directly to your inbox.
Did you love this recipe? Rate it five stars!
And let me know what you loved about it in the comments.
📖 Recipe