How to Make Sweet Potato Paratha from Scratch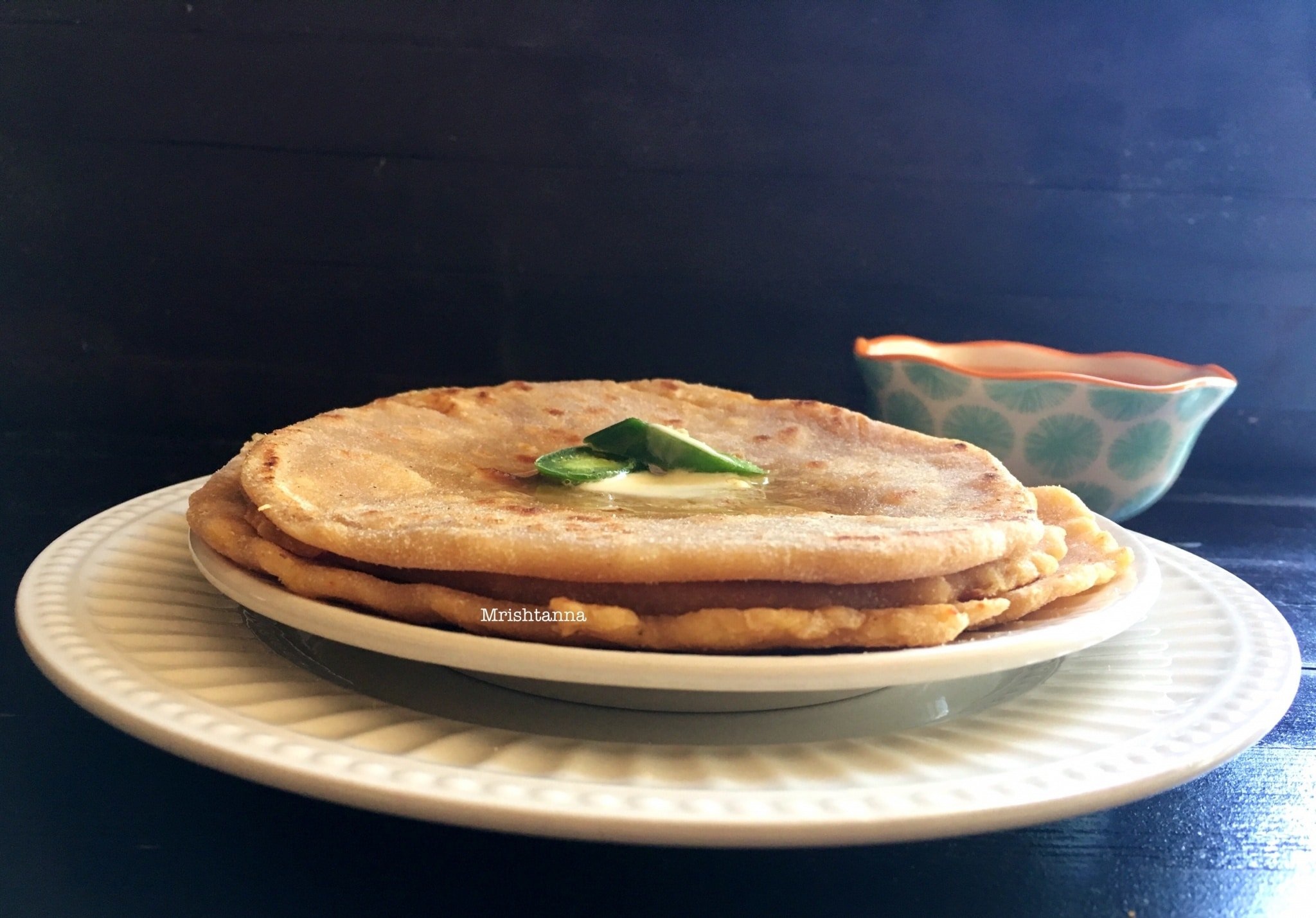 Where do you go to get the best Indian Paratha around? Its right in your Kitchen! Today I try to show a step-by-step method for not just an ordinary Paratha, but a little special one with Sweet Potatoes and spices. 

I am sure you will like it just like my family member did. There is a another little secret that makes it extra special. That's my little concoction that I call "Paratha Powder". I did not use this in my older post for Broccoli Paratha, but you can definitely try it for the older recipe as well.

Sweet Potato offers a good mix of starchy but nutritious alternative for Potatoes. It has more sugar than regular potatoes but it makes up for all that with the vitamins and lower calorie contribution. Moreover, when you make Parathas with Sweet Potatoes, the sugar from Sweet Potatoes is balanced with the protein from Wheat flour. So you get a balanced meal at the end of the day. Check out my video for step by step instructions. I tried to be as detailed as possible, but if there is any detail, that is not clear, you can always leave a comment.
Last but not least, the "Paratha Powder" that I have posted here, can be use for cutlets or any dough that you want to spice up. I plan to post more recipes with this. I think  you can save a lot of time by keeping a stock of this. I hope you will like this paratha as much as I do. Don't forget to follow me in social media and pin my recipe on Pinterest for quick reference.
For more recipes please subscribe through email. Thanks for visiting my blog.
Sweet Potato Paratha 
Ingredients
3-4

Sweet potatoes

½

tsp

mustard seeds

½

tsp

fenugreek

½

tsp

coriander seeds

½

tsp

cumin seeds

Salt

2

Cups

wheat flour/ Atta flour

Water

Salt

1-2

tbsp

olive oil
Instructions
Mix the wheat flour with salt thoroughly and then prepare the dough by adding water and oil. Add the water in small quantities while kneading and making sure the dough doesn't have any lumps. Too much water will ruin the dough. Keep the dough aside.

Prepare paratha Powder: In a hot pan, sauté mustard seeds, cumin seeds, coriander seeds and fenugreek without oil.

Meanwhile boil the sweet potatoes and peel the skin and let it cool.

In a processor mash the boiled sweet potatoes and mix paratha powder, salt, and red chili powder.

Roll the dough into small circles and stuff the sweet potato mixture. Fold the edges of the circular dough to cover the stuffing.

Roll the stuffed sweet potato to make a flat roti. It is hard to maintain a circular shape when you are rolling, but it is ok to end up with any shape. Kids enjoy funny shaped parathas.

Place a skillet over medium heat. Grease it lightly when the skillet is hot.

Place the flat sweet potatoes dough (roti) on the hot skillet and flip it when you see raised bumps.

Continue to flip until both sides are cooked.

On the last flip add a little oil on the surface of the paratha and spread it evenly.
Sweet Potato Paratha is ready! Â It is complimented very well by plain Soy yogurt, Spicy Tomato Sauce or Matar Tofu.