Dairy free carrot halwa with vegan condensed milk 🙂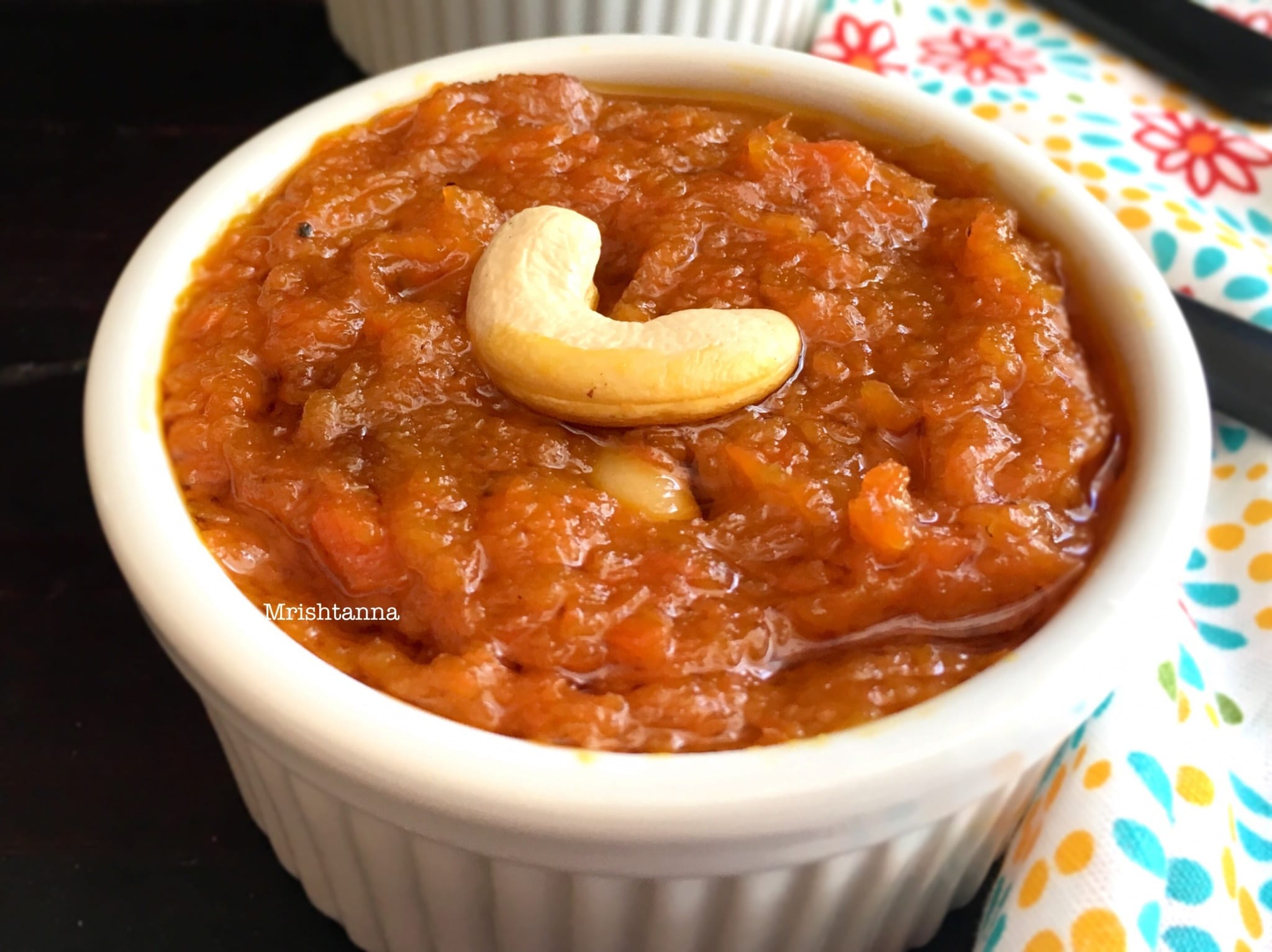 Dairy Free Carrot Halwa recipe with step by step direction..
Next up in my list of dishes to "veganize" is Carrot Halwa. I have posted this recipe long time back, although not in vegan form. Carrot Halwa a.k.a "Gajar Ka Halwa" in India, is a combination of nuts, milk, sugar, khoya and ghee with grated carrot. With plenty of non-vegan ingredients in the original recipe, it was quite a challenge to find alternatives for milk, khoya and ghee. And here's why recipe for vegan condensed milk came in very handy. With all the wonderful vegan alternatives, carrot halwa  is actually packs in lot fewer calories than any regular dessert, with no compromise in taste
Check my quick video below and try this recipe today! 🙂
You might notice that I had used pecans in my original recipe for Carrot Halwa. While it is not a bad choice, I found that cashews are better suited for this recipe. The aroma and taste of cashews blend with carrots like nothing else.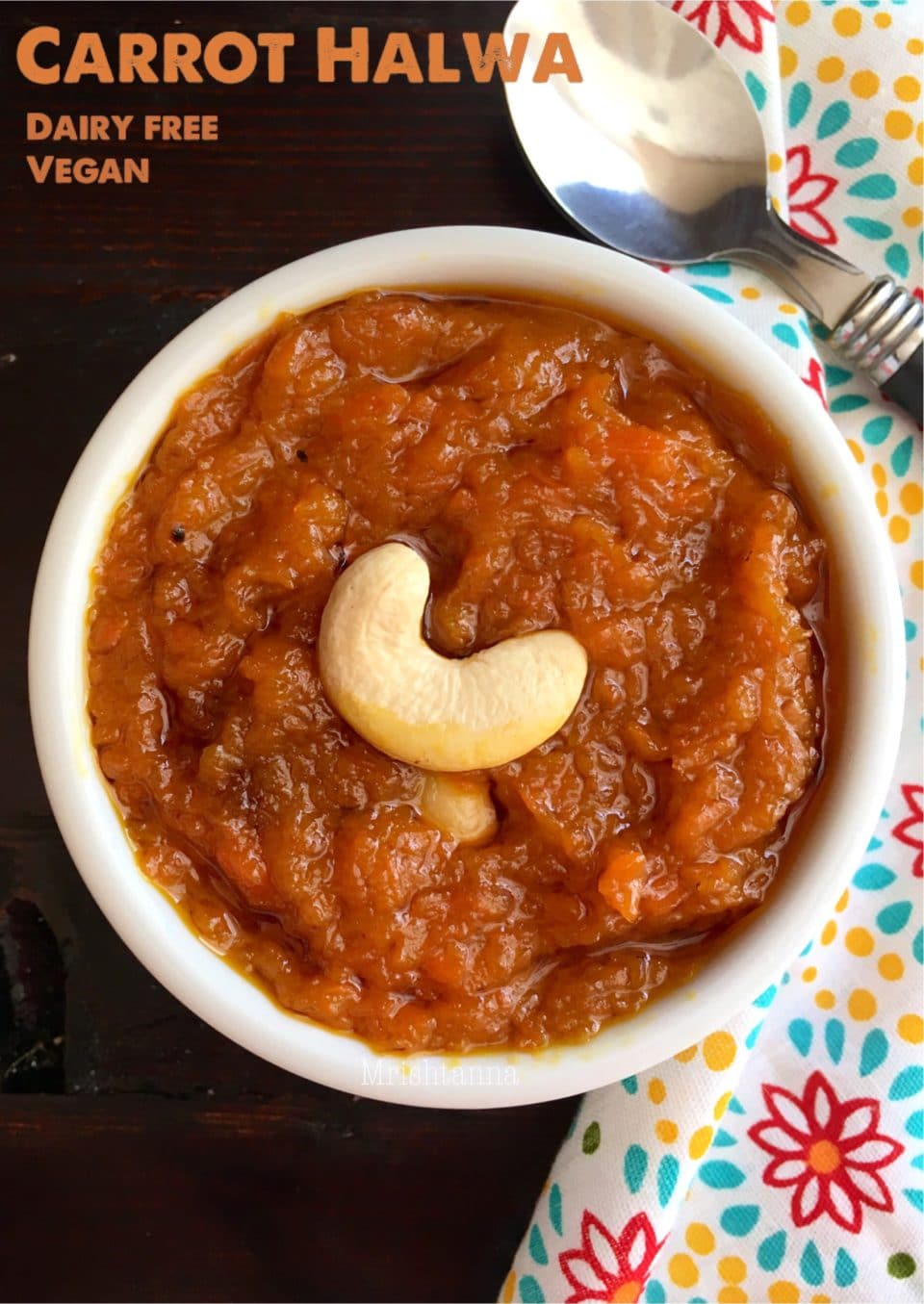 One mistake you have to avoid when you prepare Carrot Halwa is not to over cook the carrots. Shredded carrots are faster to cook than the diced or whole carrots. If the carrots are over- cooked, they tend to get mushy and it can be quite difficult to make up for that. You would also remember to stir the carrots constantly to avoid burning them. When it is done right, Carrot Halwa should not take more than 30 minutes to prepare from scratch. What an easy way to add carrots in your diet!
Dairy Free Carrot Halwa 
Ingredients
1 ½

cup

grated carrot

½

cup

coconut evaporated milk

1/3

cup

vegan condensed milk

2

tbsp

organic sugar

1

tbsp

cashews nuts

make small pieces

1-2

tbsp

olive oil

¼

tsp

crushed cardamom
Instructions
Place a pan on medium heat and add grated carrot followed by evaporated coconut milk. Stir well and let it cook for 5 minutes.

Add vegan condensed milk and continue to stir. After 5 minutes, add sugar, oil and mix well.

After 2- 3 minutes add in the cashews and mix well.

In about 10- 15 minutes, the mixture begins to shrink as the water content evaporates.

Switch off the heat and add the crushed cardamom powder.
Carrot Halwa is ready! Serve hot or cold…
Pin it for later 🙂