Broccoli recipe kids will love! – Broccoli Cutlets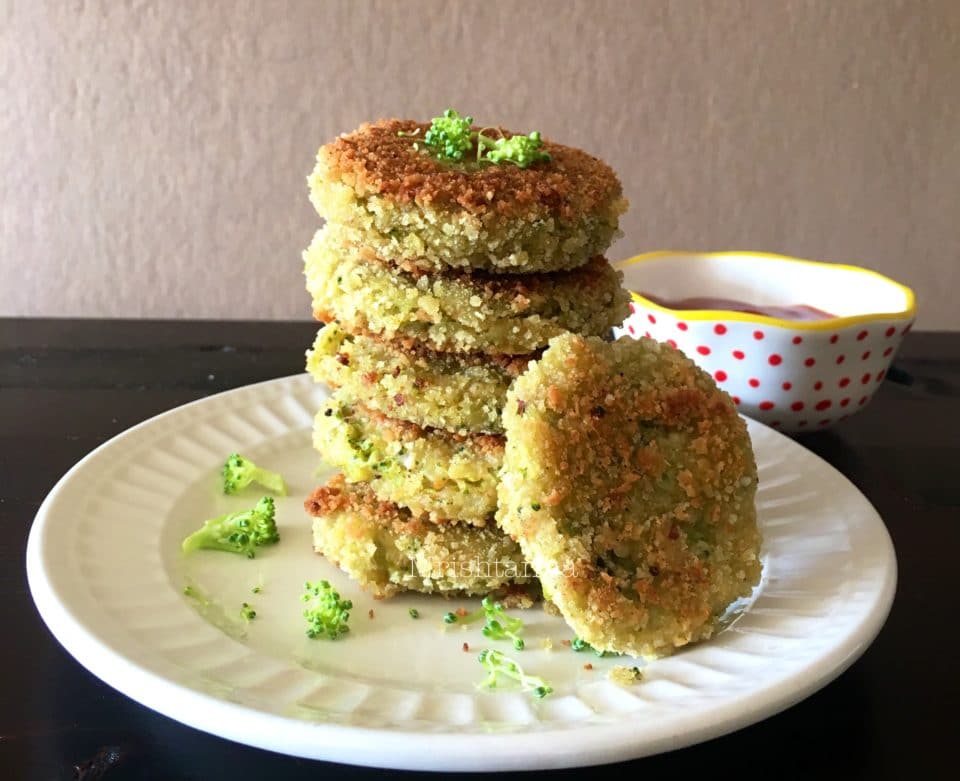 Most everyone knows the goodness that comes from Broccoli and an overwhelmingly large group also know that it is one of the foods that kids love to hate. You can change that today with a Broccoli Recipe kids will love! Follow this recipe and I guarantee you that your kids will ask for more. I am not kidding….I have tried this at potlucks and has never failed to impress a kid. Broccoli Cutlet "cuts" through the common opinion that broccoli is a bland and somewhat fibrous. Broccoli Cutlets are also easy to prepare. They are perfect appetizers all by themselves and even better with a hot cup of vegan chai 😉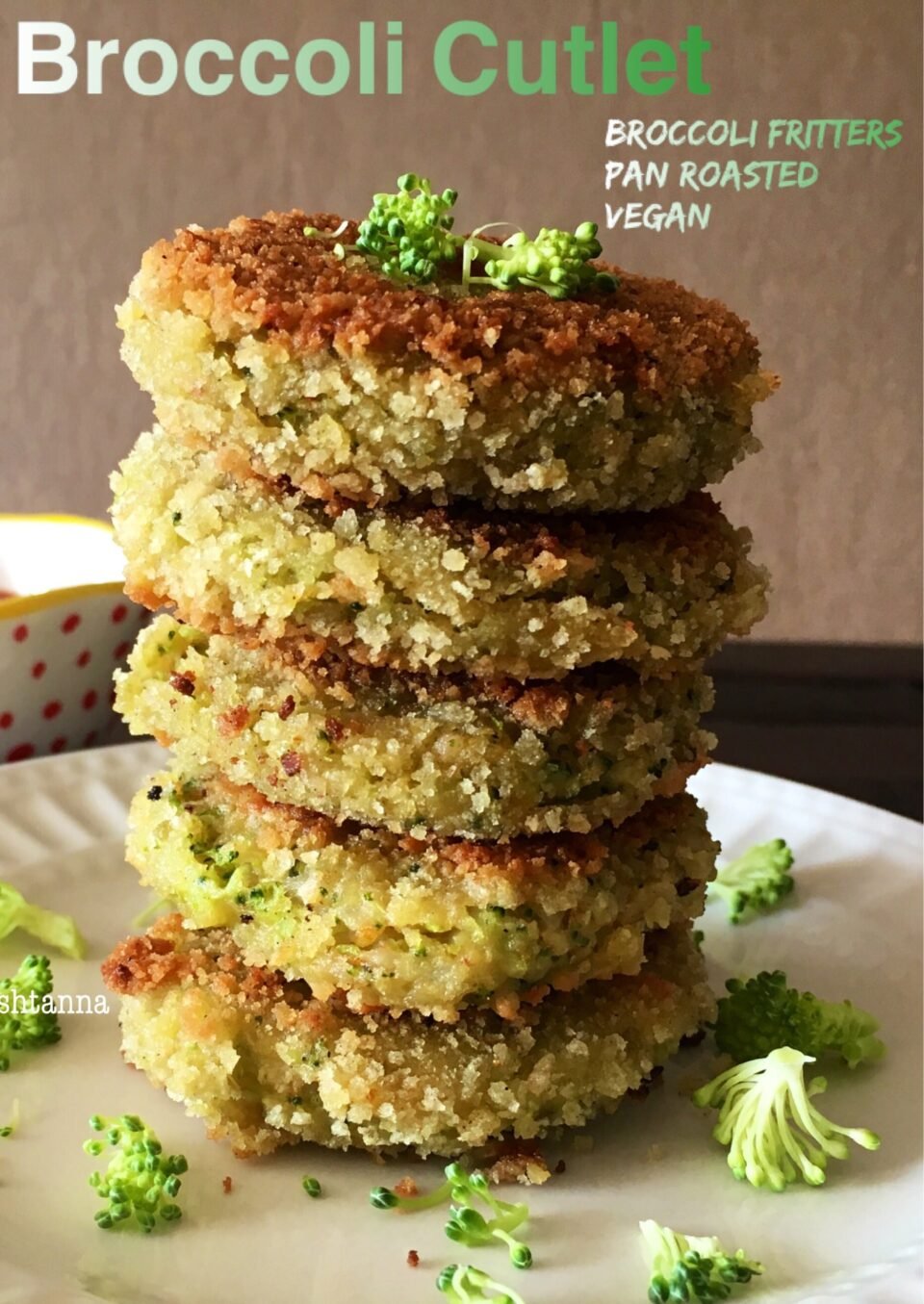 Cutlets are typically made with potatoes and peas as the main ingredients, but I wanted to do mix in broccoli in a way that can keep the crispy outer and soft core nature. So, I steamed the broccoli and shredded them. I was also thinking to add green chili paste, but that would not appeal to kids. But that's an idea for another day.
Check out my video for step by step instructions. Notice that I have used chickpea flour in my video to help bind the cutlets.  You can also use besan flour for this. It is important not to over-boil the broccoli or the potatoes. Shredding the broccoli gives the right texture you need for a yummy cutlet. I hope the video instructions help you in preparing this recipe. As always keep the comments coming. I have really enjoyed the overwhelming response I have received for the video instructions. If you have any suggestions to improve this, let me know…
A Broccoli Recipe Kids Will Love – Broccoli Cutlets
Ingredients
I big head of broccoli or 2 cups chopped broccoli

3

medium potatoes

1/2

tsp

red chili powder

1

tsp

coriander powder

Salt to taste

1/2

cup

Italian Herb organic bread crumbs

see notes

2

tbsp

olive oil

1/4

cup

Chickpea flour or besan flour
Instructions
Chop the broccoli & potatoes and steam them.

Lightly shred the steamed veggies in food processor or blender.

Add the following and mix well to get an even mix: Red chili powder, Coriander powder, 2 tbsp of bread crumbs and salt.

Prepare Chickpea batter: In a small bowl, mix Chickpea flour with just enough water to get a flowing consistency and add pinch of salt.

Prepare Cutlets: Make round ball with the dough and flatten by hand.

Dip them in Chickpea batter and cover with bread crumbs like I show in the video.

Roast the Cutlets with olive oil until they turn golden brown on both sides.
Notes
For bread crumbs you can make your own: toast the bread and blend it to make crumbs.
Broccoli cutlets are ready. Serve fresh with tomato ketchup or hot sauce!
Pin it for later: