Spiced Puffed Rice A.K.A churumuri recipe…DELICIOUS INDIAN street food!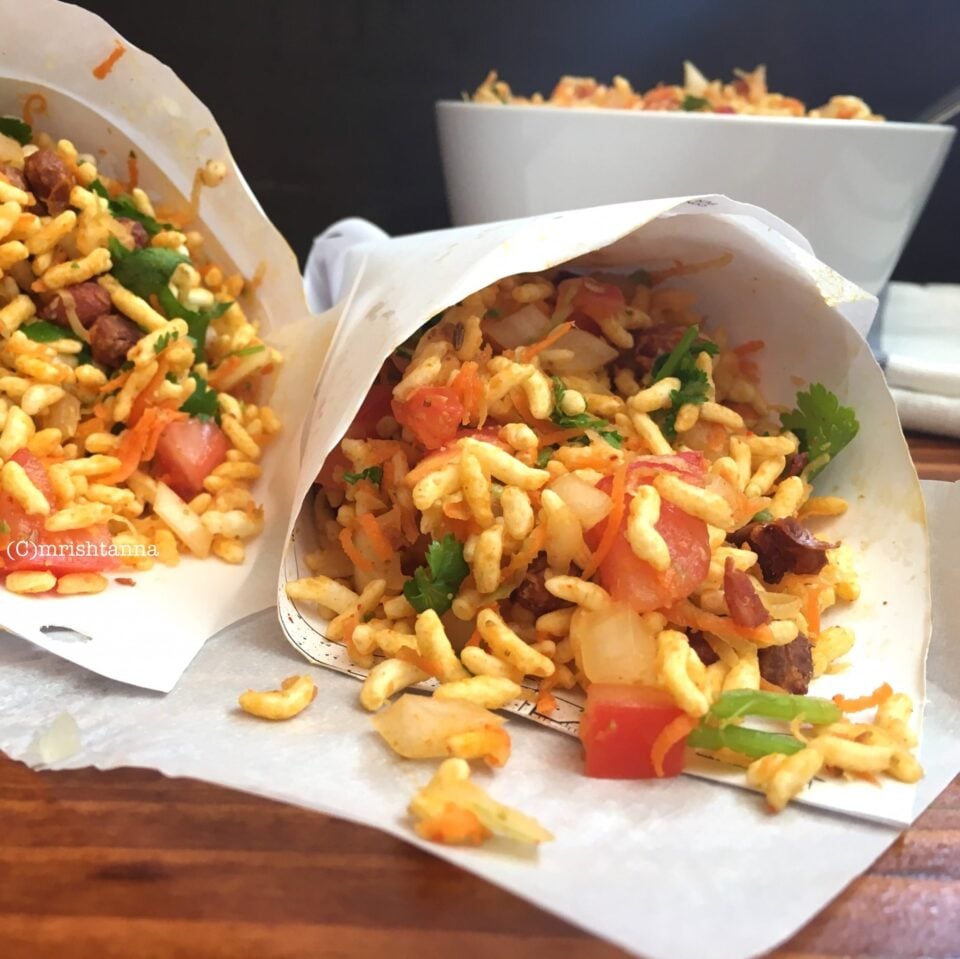 Puffed rice is a common Indian snack. There are several snacks made from Puffed Rice with Bhel Puri being the most popular one. However, the part of India, where I grew up, there is a snack called Churmuri or Churumuri and that's the one I am making today. Churumuri recipe is very dear and near to my heart. It brings back my childhood memories when my friends and I used to buy this flavorful snack on our way back from school.
Ok. We switch gears from a Dessert back to a Snack in today's recipe. A recipe you can try after work or when you are looking for something that will spice up your taste buds. True to most recipes on my site, this one can be made from scratch in less than 30 minutes. Just look at the directions below and you will know. The only problem is that the main ingredient is unique and so, a little hard to find. But not if you live close to an Indian grocer. Luckily for me, I live close to one. Here's a link where you can buy the ingredients. I hope that helps.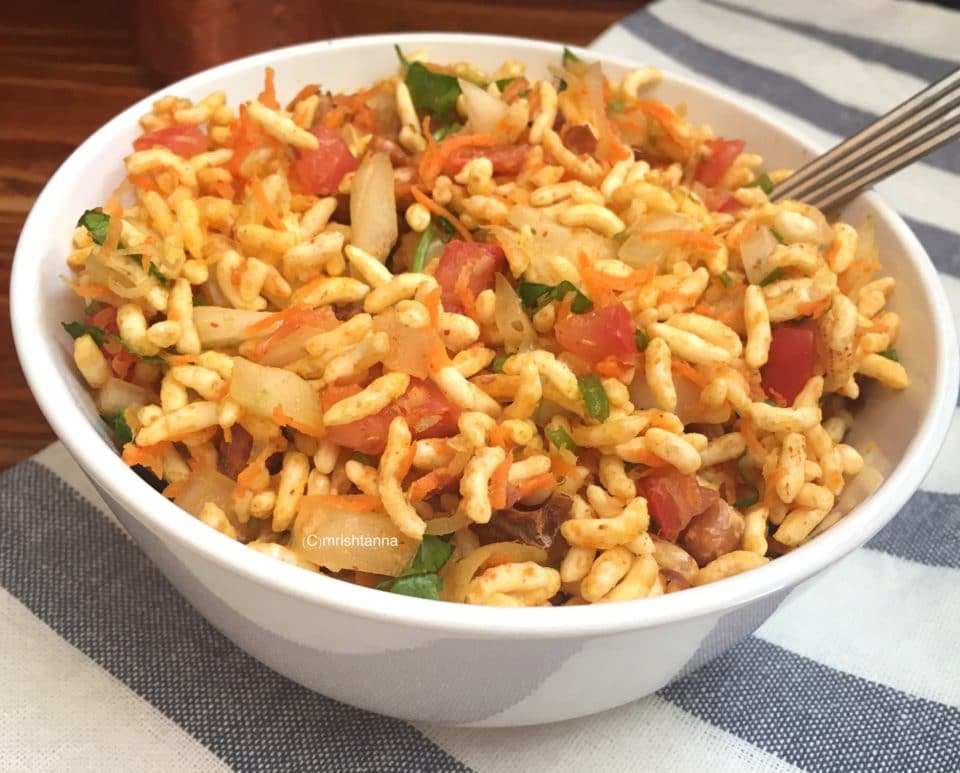 It has a similar look to Bhel Puri, but lot simpler to make. A few simple vegetables and you are all set. You can also add peanuts for a crunchier experience. Puffed rice is a type of puffed grain made from rice; usually made by heating rice kernels under high pressure in the presence of steam. Like the name suggests, it is a fluffy grain but it stays crunchy only for a short time after you prepare it. So, it is important that you serve it right away!
It has been a hit for my family and I am hoping you will have a similar experience. You can go easy on the chili powder if you prefer it mild. It tastes best when you use coconut oil, but vegetable oil is just fine too.
If you like this, please leave a comment here or on my Facebook page. I have more interesting recipes coming and you can get them directly to your inbox if you subscribe to my email newsletter.
Spiced Puffed Rice – Churumuri Recipe 
Ingredients
4-6

cups

puffed rice

½

cup

chopped tomatoes

½

cup

chopped onions

¼

cup

chopped cilantro

½

cup

grated carrot

¼

cup

grated raw Mangoes

Himalayan/ pink salt

1

tbsp

coconut oil

1

tsp

red chili powder

1

tsp

coriander powder

1

tsp

cumin powder

2

tsp

lemon juice

2

tbsp

Spiced peanuts

optional
Instructions
In a big vessel or bowl, mix all the ingredients one by one starting with the Puffed Rice and Onions.

Mix well and that is it!
Notes
Spiced peanuts or baked masala peanuts is optional. You can add salted peanuts too.
Serve immediately for a crunchy and tasty experience!
Pin recipe for later