Recipe for Fun and Fitness – Roasted Beets Hummus!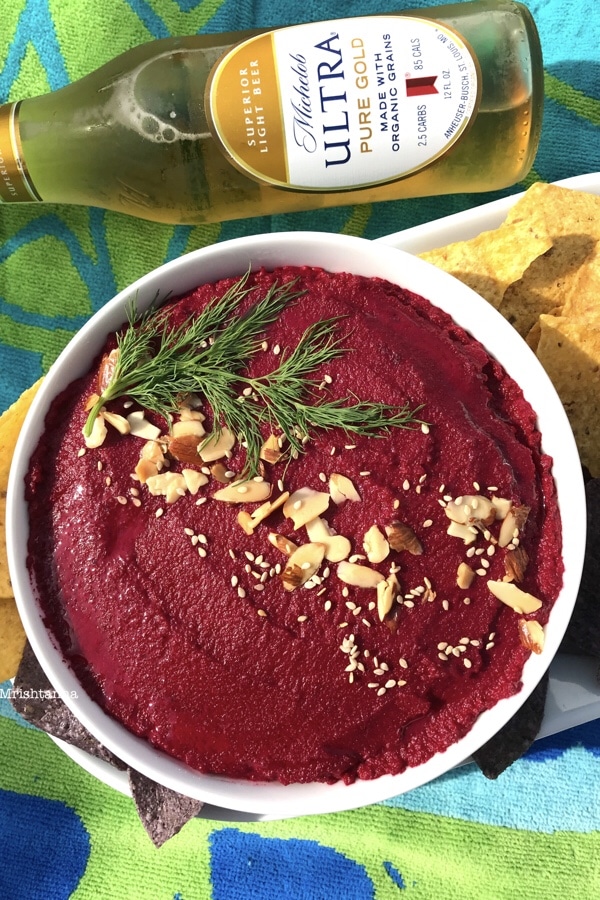 I recently asked a lot of questions to my readers and have a few fun facts to share in that context. As a matter of fact, my recipe today is in response to the feedback I have received. Here's what I learned from my survey….the gender split among readers is 75-25 in favor of females and more than 80% of readers are enrolled in a fitness program or some kind of regular outdoor activity. It turns out most of my readers are looking for low-calorie vegan foods. So my recipe is intended to be a recipe for fun and fitness! A recipe that will add value to your as well as your loved ones' lifestyle.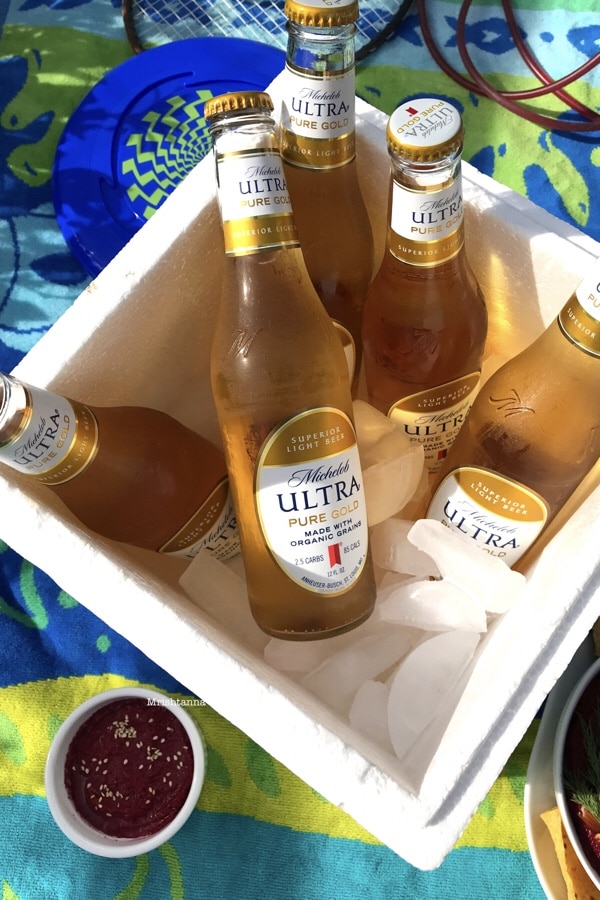 Outdoor activities are synonymous with beer, soft drinks, and snacks that complement the beer. I did some research on both aspects. Beer with a lot of calories pretty much defeats the purpose of fitness activities. That's calls for light beer, but a light beer made with organic ingredients and packs less than 100 calories. That's Michelob ULTRA Pure Gold with just 85 calories with only 2.5 carbs, Pure Gold is triple filtered and brewed free of artificial colors and flavors… My husband tries to burn at least 200-400 calories during each outdoor running activity and he finds Michelob ULTRA Pure Gold the perfect beer to mix fun and fitness. He likes the pure refreshing taste that comes with it and I am sure you will agree.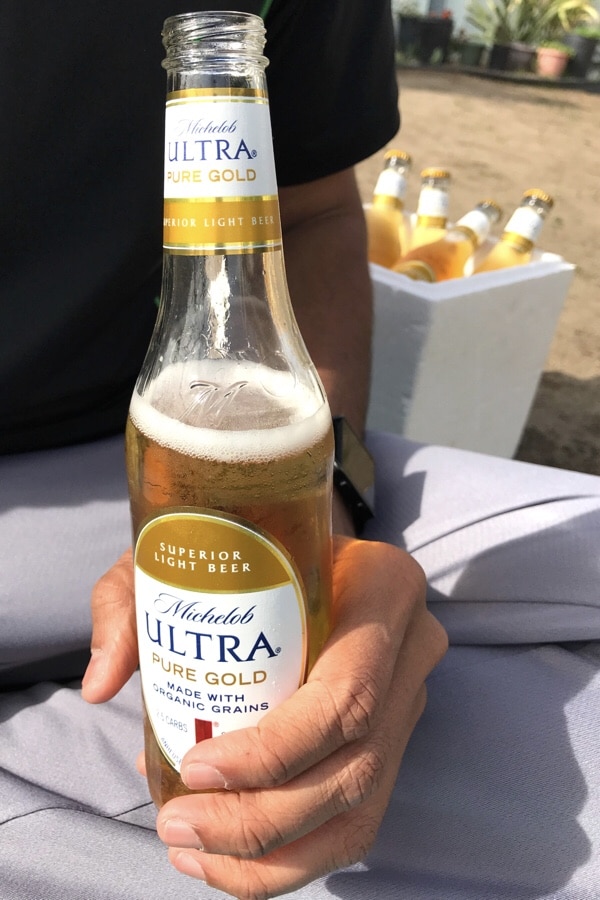 Michelob ULTRA gives you the permission to make healthier choices, while still ending off the day with an ice cold beer that you can feel great about drinking. This is being produced in limited quantities, so be sure that you and your friends get some ASAP!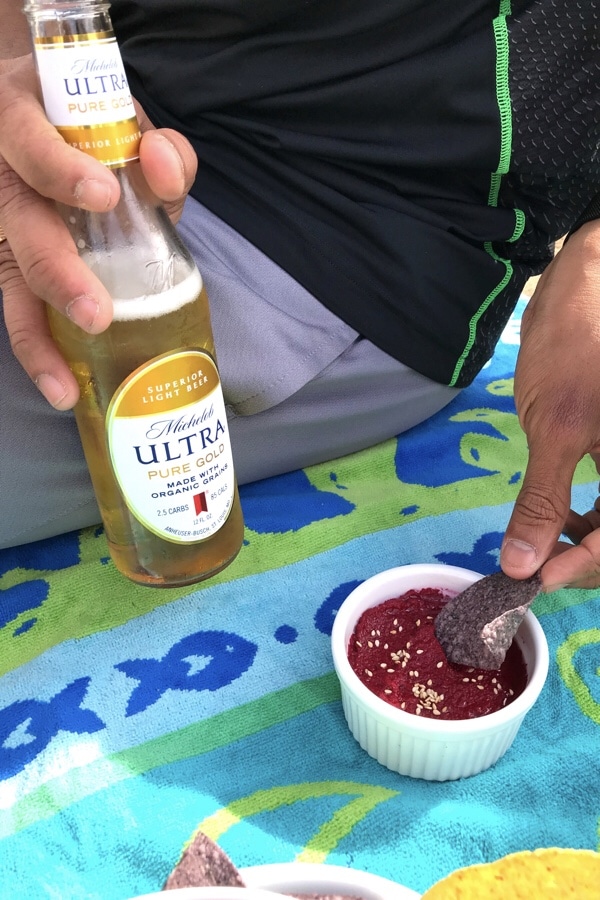 My next challenge was to find the right food or snack that athletes like to munch on. That's my Beets Hummus prepared with simple ingredients but packed with lots of protein. Although it pairs with a lot of other foods nothing comes close to pairing chips, hummus dip, and a six-pack of  A Michelob ULTRA Pure Gold. If you just want to enjoy a beer or two without wrecking your diet or clouding your head with alcohol, try this combination. Its big on flavor with no big compromise on your fitness goals.
My recipes are intended to be easy to make, absolutely delicious and refreshingly vegan. We need nutritious food that fuel workouts and support muscle recovery between workout. And a little bit of fun like Michelob ULTRA Pure Gold brings the perfect balance at the end of a workout session, or a long work day or even your next outdoor event.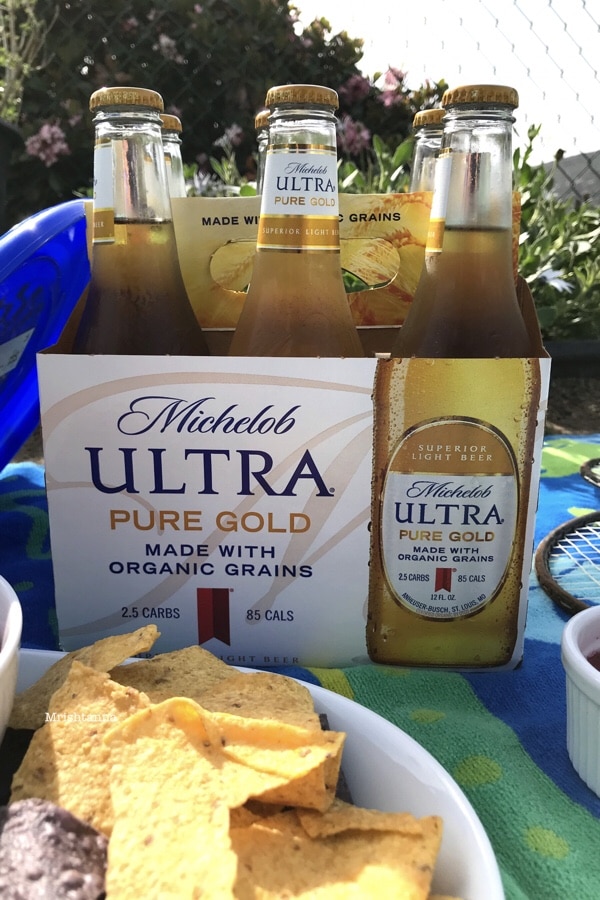 It took me less than 20 minutes to prepare the hummus ahead of our picnic. I roasted the beets in olive oil, added a few ingredients for flavor and mixed in the garbanzo beans for the smooth creamy texture. I hope I have addressed a demand among my readers and look forward to more discoveries in the future. 
Live Fit. Live Fun. Live ULTRA with a beer that's inspired by nature and best enjoyed in nature.
Here are the recipe details….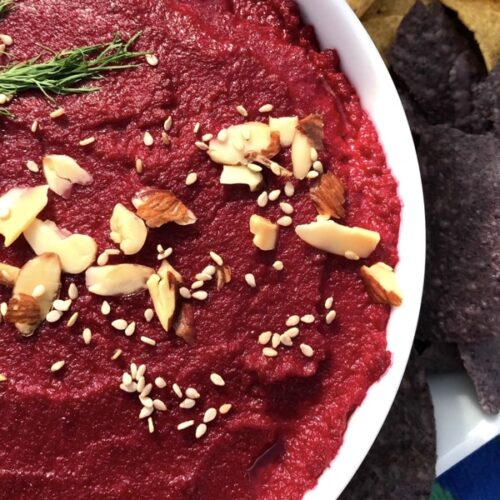 Print Recipe
Recipe For Fun And Fitness
Beets Hummus prepared with simple ingredients but packed with lots of protein.
Ingredients
2

medium size Beets

1

can Chickpeas

2

tsp

balsamic vinegar

3

tsp

lemon juice

Salt to taste

3

tbsp

olive oil

2

tbsp

almonds

1

tsp

black pepper powder

3

garlic cloves

3

tsp

roasted sesame
Instructions
Peel the skins off the beets and cut into little

cubes

.

Roast them with oil in a pan for about 4-5 mins.

Roast the almonds and garlic.

Blend all the ingredients with

garbanzo beans

to a smooth consistency.

Add oil and roasted sesame for garnishing.

Adjust the lemon juice and salt to suit your taste.
Enjoy the hummus with fresh veggies, chips and a six-pack of Michelob Ultra Pure Gold! Happy Spring!